Housing
New technologies to improve your health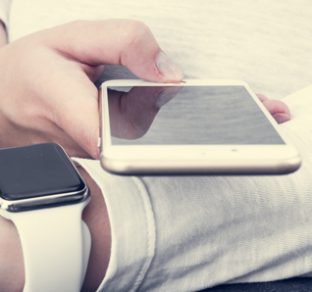 "Connected" health technology is a godsend for people who want to grow old in their homes and retain their independence. According to an industry report by MarketResearch.com, the market for connected "smart sensors" is expected to reach $117 billion by 2020.
Health tech lets users get help in an emergency with mobile medic alert-like personal emergency response systems; track health and habits via wearable devices that gather biometric cardiac, respiratory, sleep and activity data; and monitor chronic conditions. It also lets patients speak with doctors remotely in real time (known as telemedicine), partake in virtual rehab, anticipate falls and manage medication.
Through GPS, sensors, chips, cameras, voice activation, cellular connectivity and smartphone monitoring apps, technology provides a way to share information, and offers peace of mind to family caregivers and loved ones. An adult child, for instance, can easily access the information by logging onto a smartphone, tablet or computer.
A smartphone EKG
Health tech company AliveCor sells a $99 smartphone-connected electrocardiogram that detects abnormal heart rhythms. Called Kardia Mobile, the app on the smartphone lets the user see the results and take them to the doctor.
And don't forget mental health and well-being. Software such as Posit's Brain HQ (some brain exercises are free, but full access costs $14 a month or $96 a year) and Rosetta Stone's Fit Brains ($80 a year) may help keep the brain sharp, though there's no proof any particular product delays or prevents dementia.
Other technologies let people stay socially connected and engaged. Integrated systems combine multiple functions such as video calling, reminders and activity monitoring (including looking for unusual behavior). Two examples are the GrandCare System ($999 to $1,499, plus $99 a month) and Independa (the Independa-enabled LG smart TV ranges from $699 to $1,199).
Technology can also be used to manage medication. Not taking your medicine properly, or at all, can land you in the hospital — or worse.
Today, there are smartphone apps and physical devices that release pills on schedule, and provide text or phone-call reminders if you forget to take your medicine. Apps, which vary in cost, include Medminder, Reminder Rosie, e-Pill and PillPack.
Pills that track themselves
And there is a new world of ingestible sensors, too. Proteus Digital Health, a health technology company, is partnering with healthcare systems to prescribe medications with sensors for patients with heart failure, cardio metabolic risk and hepatitis-C.
Here's how it works: The medication is put into a capsule with a Federal Drug Administration-approved sensor the size of a grain of sand.
Swallow the capsule and the sensor turns on when it reaches the stomach. It sends a signal to a small wearable sensor patch placed on your torso. The patch records the time you took your medication, the type of medicine and the dose. It then relays that information to your mobile device.
If no information is relayed to the patch because you forgot to take your pill, the Proteus software sends you a reminder on your mobile device. The ingestible sensor passes through your body like food.
The Proteus sensor is currently being used in eight large U.S. healthcare systems, which are picking up the tab while these smart pills are being tested.
According to Dr. George Savage, co-founder of Proteus, fewer than half of patients take their medication correctly. "Digital medicine helps doctors make better decisions," Savage said. Physicians can see if patients are failing to respond to the therapy, or if it's how they are taking the medicine that is at fault, he said.
Contact lenses and more
All of these technologies are just the beginning, with many more in the works. For example, smart contact lenses are being developed to monitor diabetes by measuring blood glucose from a wearer's tears.
Novartis is working with Google to create a contact lens that has a tiny antenna that sends data to the user's smartphone if their glucose level is too high or too low. Another company, Medella Health, has the same goal. It'll be a few years until either is tested, approved and distributed.
Also on the horizon: Lighter and cheaper exoskeletons that pinpoint problem areas on the body. Let's say as your dad grows older, he develops a gait problem. A camera captures his movements and spots his weaknesses, then algorithms analyze the pictures so an engineer can make a brace or other assistive technology.
A few small exoskeletons are in use, such as ReWalk. But they aren't particularly affordable. "Robotic prosthetic limbs cost anywhere from $5,000 to $50,000," said Majd Alwan, executive director for LeadingAge Center for Aging Services Technologies.
But Alwan says he believes that over the next five years, prices will be halved as competition increases. With so many technological advancements under way, the future of aging looks golden.
© 2017, The Kiplinger Washington Editors, Inc. Distributed by Tribune Content Agency, LLC