Health
NIH study to track post-COVID recovery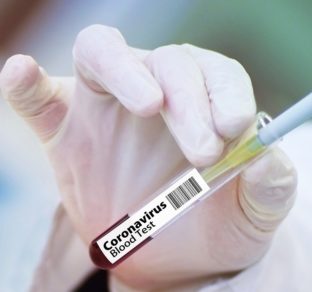 So far, there have been around 200,000 known coronavirus cases in Maryland, Washington, D.C., and Virginia, with more than 6,300 deaths.
If you are one of the unlucky people who falls sick, consider helping the National Institutes of Health learn more about the disease.
NIH's Clinical Center is conducting a clinical trial to learn more about COVID-19's effects on the lungs, heart, brain and kidneys. The study also seeks to enroll people who have recently tested positive for the disease but do not have symptoms (i.e., are asymptomatic).
Researchers are seeking people ages 18 to 80 years old who are being treated for an acute case of documented COVID-19 as well as those who are asymptomatic and not seeking treatment.
Why do cases vary so much?
The study will attempt to determine why people's reactions to the virus vary so widely. Some infected people have no symptoms, others lose their sense of smell, and others must be hospitalized.
"Why is Person X, who is pre-symptomatic, different from the person who will end up in the ICU? Characterizing that spectrum is what we're trying to do," said the study's principal investigator, Dr. Anthony Suffredini of the National Institutes of Health Clinical Center.
If symptomatic patients who require hospitalization enter the study at the beginning of their illness, they'll stay in the NIH Clinical Center in Bethesda, Maryland, for standard hospital care.
People who are asymptomatic, and others who have minimal symptoms from their illness, may stay in that hospital for one or two nights for tests.
All participants will have MRI and CT scans of their heart, brain and lungs, as well as ultrasounds of their heart and kidneys. Samples of blood and urine will be collected.
They'll also have a bronchoscopy performed — a five-minute procedure in which a flexible fiber-optic tube is placed through the nose or mouth into the airways of the lung while salt water is used to rinse the airways to collect lung cells and secretions for analysis. Researchers will repeat the tests up to a year later to compare results.
What are long-term effects?
"We're also looking at the long-term effects" of the disease, Suffredini said. "Six months later, 12 months later, how do things look? Have you recovered entirely? What does the imaging show?"
Researchers want to follow patients during the disease's acute phase, recovery phase and convalescence phase, or the period after an illness in which a person gradually recovers their health and strength.
"We're trying to understand…the consequences of getting this infection," Suffredini said.
After all, infectious disease scientists have found that the 80% of people who experience a "mild or moderate" case of COVID-19 may not be entirely unscathed.
"Mild cases are not so mild," Suffredini said. "For some people, even though they got over their loss of smell and taste, they still have some residual consequences that are not inconsequential."
Compensation for the entire study will be provided, and additional compensation will be provided for additional study visits.
To find out more or to volunteer, call 1-800-411-1222 or email PRPL@cc.nih.gov and refer to study # 20CC0113.