Travel
Parking your car near an airport for less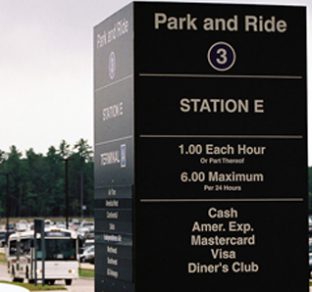 If you have someone to drive you to the airport and pick you up, or if you live close enough to take a taxi or shuttle to the airport for your summer flight, you can forget about long-term airport parking.
But if you don't have a driver and aren't close to your departure airport, driving and parking your car at the airport while you're away can be cheaper than taking taxis.
Although long-term airport parking could expose you to grief in the form of high prices, overflowing airport lots or both, you have alternatives. Big and medium-size airports attract adjacent independent parking operations, most of which offer reserved parking at rates lower than airport long-term rates.
Finding cheaper lots
If you don't already have a favorite, several online agencies arrange airport parking in many big U.S. and Canadian airports: Airport Parking Reservations (airportparkingreservations.com), Park 'N Fly (pnf.com/), Park Ride Fly USA (parkrideflyusa.com), and LongtermParking (longtermparking.com).
These agencies post rates and availability for a handful of local lots near an airport, with links to their reservation websites. The Parking Spot (theparkingspot.com), as far as I can tell, operates its own dedicated lots at 18 U.S. airports.
Rates are typically at least a dollar per day less than the airport's official long-term parking, but not always. Most independent lots offer, at a minimum, a guaranteed space and a free shuttle to/from the terminal.
Many offer a choice of covered, uncovered, and even indoor parking, and some offer valet service with your car rather than shuttle. A few offer minor maintenance services while your car is parked.
Hotels with free parking
Another option is to book the night before departure or after arrival at an airport-area hotel. Hundreds of airport-area hotels offer packages that combine one night's accommodation with "free" parking in the hotel's parking area — typically one or two weeks' worth, but sometimes more — plus shuttle service to/from the airport. Most also provide for parking beyond the nominal limit for an extra daily charge.
I know of three big online agencies that specialize in parking packages at airport hotels:
• Park Sleep Fly (parksleepfly.com), the pioneer in the field, arranges hotel-park packages near almost 200 airports in the U.S. and Canada. Park Sleep Fly also arranges airport parking without the hotel.
• Stay 123 (stay123.com) and Hotel N Parking (hotelnparking.com), apparently the same outfit, provide similar coverage.
• BuyReservations (buyreservations.com) posts accommodation/parking packages at about half as many airports.
You find a lot of overlap among the three agencies, but not 100 percent. Check all three just in case any one agency doesn't cover what you need.
Many airport-area hotels and motels independently offer similar packages. If you don't find what you need on one of the nationwide sites, you can Google something like "airport hotel parking packages [city]" to find other choices. Also, your travel agent may have access to deals.
Although the agencies tout "free" parking, the parking-package room rate for one night is almost always higher than the hotel's lowest available rate. But the difference in rates is much less than the cost of parking for a week in an airport-area parking lot. I've usually found the premium for a week or more of parking works out to only a few dollars a day, and much less than you'd pay at most big airports for just the parking.
The airport parking specialist agencies listed also say they offer similar deals at major cruise ports. But when you take a closer look, you find that most of the "cruise port" listings are actually for airport-area hotels with shuttles to/from the actual port area. And, in many cases, the "free" shuttle is one-way only: You pay for the return trip. Only a few hotels are actually located near the port.
A former intriguing option, Flightcar, folded last year. Its deal was to rent out your car at attractive rates to other travelers while you parked it "free" at the airport. I've heard about a new operation that seems to be re-trying the same model; more on that later.
Send e-mail to Ed Perkins at eperkins@ mind.net. Also, check out Ed's new rail travel website at www.rail-guru.com.
© 2017 Tribune Content Agency, LLC.