From the Publisher
Reader snapshots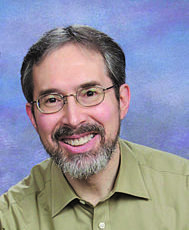 A couple of months ago, I shared some insights that we learned from hundreds of readers who answered our survey asking how the pandemic has affected them.
We followed that up with another survey, asking readers more about who they are, what their future plans are, and what they think of the Beacon and our advertisers.
This type of information is especially valuable to us, both so we know for whom we are writing, and so we can let our advertisers know more about you.
I thought some of this information might also be interesting to you, so I'm summarizing it this month.
For example, just over half our readers have grandchildren, about 25% have a household pet, and nearly 60% regularly use Facebook (by far the most popular social media with our readers).
One in three readers plans to make home improvements in the next 12 months, while a similar number are considering a move within the next two years.
Over the decades we have been doing such surveys, we frequently used to see 30 to 40% of readers considering a move, but in recent years, that had dropped to the low 20s.
So, it's interesting to me that, even as "aging in place" has grown in popularity — with a notable rise in the percentage planning home improvements — the number planning to move has gone back up as well.
In earlier years, the largest group of those planning a move were considering an independent living retirement community. But in this survey, that group was edged out by readers looking to move to a smaller home.
Still, a solid third of those moving are considering independent living communities, with one in 10 looking at assisted living options for themselves.
I'm kicking myself for not asking if readers were looking for housing for other family members. That might well have produced a different set of answers. Oh well, next time…
Nearly 90% of our survey respondents had picked up a printed copy of the Beacon at one of our 1,500 free distribution sites. Most of the rest were subscribers, with only a handful saying they read the Beacon online.
Similarly, nearly 90% said they read the Beacon every or most months, with fewer than 10% saying they were occasional readers or had picked it up for the first time.
Because revenue from advertising is what enables us to print and distribute more than 200,000 copies of our four editions each month without charge to readers, we were also interested in reader response to ads.
We listed a number of ways people might respond to an ad and allowed respondents to choose as many as applied. I thought this was especially informative.
Two out of three respondents said they had purchased products or chosen services based on ads seen in the Beacon. Furthermore, more than half had referred a friend or relative to an advertiser from the Beacon.
Nearly 50% said they call advertisers for more information, more than 40% check out an advertiser's website, one out of three Googles the product or advertiser, one out of four shows ads to friends or family and asks for advice, and an astonishing 43% cut out ads and save them for later response.
In this day and age, when so many printed publications are going out of business, or are switching solely to publishing online, it was impressive to see how strongly our readers continue to prefer and respond to the printed medium.
At the end of the survey, we invited readers to add a comment. Nearly one out of three respondents took us up on this, and their comments were also very enlightening and encouraging.
The most frequently repeated comments were variations on: "I love reading the Beacon," "Always interesting articles," "My favorite newspaper," "Highlight of my month," and "Keep up the good work." Of course, you can't hear such things too often!
A number of respondents indicated that they have volunteered for one or more of the health studies we write about, and that they enjoy taking advantage of the events (or, more recently, the online offerings) we share in our Beacon Bits.
Many also highlighted our health and financial sections as being particularly valuable (in a few cases, calling them a life-saver), or said how much they enjoy our crossword and other puzzles.
I think my favorite comment is worth sharing in full: "I've been reading the Beacon for decades. Every single section has such valuable information; it has helped me in every facet of my life — besides being exciting and fascinating. May it continue and thrive forever."
I couldn't have put it better myself!
But we know the general trend is moving away from print, and even if we continue to attract satisfied readers for years to come, advertisers and advertising agencies are shifting more and more to digital platforms only.
Fifty Plus news
In fact, we learned only a few days before this issue went to press that the bimonthly Boomer Magazine was discontinuing publication with their July/August edition.
That means Fifty Plus will now be the only regularly printed feature publication aimed at boomers and seniors in the Richmond area. We intend to continue serving you despite the trend away from print and despite the roadblocks COVID has thrown in our way.
But to do that, we need your help. In order to continue printing Fifty Plus and distributing 35,000 copies free of charge each month, we need to attract not only satisfied readers, but also advertisers and advertising agencies, whose financial support keeps us afloat. Unfortunately, more and more advertisers are shifting to digital platforms only.
It means the world to us that our readers love us. But we won't be able to stay in business unless you let our advertisers know that their ads in Fifty Plus work, and encourage the places you shop and communities where you live to advertise with us as well.
Please do your best to respond to the ads in our publication and to mention us when you do. And encourage friends and family with whom you share ads to do the same.
And continue to look for us at the grocery stores and pharmacies where you can now find us, and let us know if there are other locations where we can place a rack and fill it every month for your convenience.
Fifty Plus has been a Richmond institution for more than 25 years. We look forward to serving you, with your support, for decades to come.
It means the world to us that our readers love us. But we won't be able to stay in business unless you let our advertisers know that their ads in the printed Beacon and Fifty Plus work.
How? By responding to those ads and mentioning the Beacon or Fifty Plus when you do. Please encourage friends and family with whom you share ads to do the same.
Thank you!
This year's Expo
Each fall, for 20 years, thousands of readers flock to our two metro area Expos. Needless to say, that won't be happening this year.
Instead, we are developing a virtual (online) event that we hope you will find equally engaging and informative.
Please help us make this fall's Virtual 50+Expo as useful and fun as possible: Fill out the survey on page 3 of this issue and return it to us promptly. You may also fill it out online at bit.ly/50plusexpo.
All entries submitted by Aug. 20 will be entered into a random drawing for $100 cash. Thank you for responding!