From the Publisher
Red but not read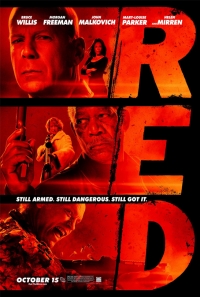 Last year, the producers of the movie Red, currently in theaters, wrote to us asking permission to include a copy of the Beacon in a scene from the movie. I was thrilled. The Beacon was going Hollywood.
Fast forward to this fall. Despite careful viewing by three of our staff members, we found no sign of the Beacon in the movie unless it's partially obscured on Bruce Willis's dining room table.
But even without the Beacon, Red, which stands for Retired and Extremely Dangerous, is a pretty good movie. It's great to see a movie built around some of Hollywood's best older actors, including Morgan Freeman, Helen Mirren and John Malkovitch. In the movie, they play retired CIA agents targeted by a high-tech hit squad.
While the movie was a bit violent for my tastes (I prefer to see Helen Mirren playing Queen Elizabeth rather than wielding a semi-automatic weapon), it held my 13-year-old's attention. And there's not many 65-year-olds who can do that.
Have you seen Red? What do you think about roles for older actors in today's movies?