Money
Reevaluate your Medicare coverage now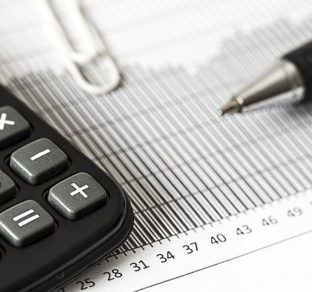 Image by Steve Buissinne from Pixabay
It's that time of year again: Medicare's annual Open Enrollment period.
Each year from October 15 to December 7, current Medicare users are able to compare and switch their Medicare and Part D prescription drug plans, if wanted.
New users are able to enroll during this period, so long as it is not their first time enrolling in Parts A or B. (Your initial enrollment period generally depends on the date you turn 65. If you miss that opportunity, your next one is during the "general" enrollment period, Jan. 1-March 31.)
According to MyMedicareMatters.org, a service of the National Council on Aging, here are the various changes you can make during this open enrollment period:
—Anyone with Medicare Parts A & B can switch to a Part C (Medicare Advantage) plan.
—Anyone with Medicare Part C can switch back to Parts A & B, or switch to a new Part C plan.
—Anyone who has or is signing up for Medicare Parts A or B can join, drop or switch a Part D prescription drug plan.
Any changes you make to your Medicare coverage plan during the 2020 open enrollment period will be effective as of January 1, 2021.
Why bother?
Each year, insurance companies are able to make various changes to their Medicare and Part D plans — including the doctors and prescriptions they cover and their various co-pays and deductibles. Naturally, these affect the out-of-pocket costs different consumers will face. You could also lose access to a trusted doctor.
So, it's highly recommended that you use the open enrollment period to re-evaluate your current plan and consider changing to another one that could save you money or improve your coverage.
The benefits of annually evaluating your Medicare coverage plan, according to MyMedicareMatters.org, are these:
—Switching to better prescription drug coverage can reduce out-of-pocket costs and ensure drug plans still cover needed prescriptions. Research shows that the average consumer can save $300 or more annually if they review their Part D coverage.
—Save money and keep your doctor in-network by switching Medicare Advantage or Part D plans.
—Find a higher quality plan. Plans with a 5-star rating are considered high quality. If you are enrolled in a plan that is less than 3 stars, consider using Open Enrollment to switch.
So, take advantage of this open enrollment period to ensure that you have the best plan that has the coverage you need without overpaying.
Visit MyMedicareMatters.org and complete their questionnaire to best assess your current healthcare needs versus your current plan.
Reprinted with permission of Lifestyles After 50, lifestylesafter50.com.