Housing
Save money and energy with a home audit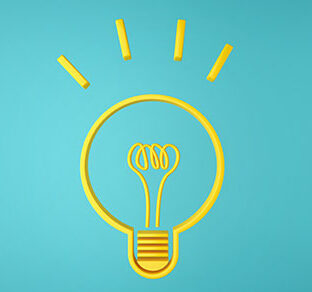 Image by Nitade Noontathum on Vecteezy
One of the best ways to save money on energy costs is by scheduling a home audit from your local energy company. Below is information about free or low-cost audits, which may also provide you with devices to reduce energy use and cut costs this winter.
In Maryland
Pepco offers a discounted home energy assessment for customers in Maryland with an active account through the Home Performance with ENERGY STAR® program. Residential homes (single-family, townhomes or rowhomes) up to 3,000 square feet can schedule an assessment worth $400 for only $100:
Once you've scheduled your assessment, a Pepco participating contractor will come to your home to perform a comprehensive evaluation. Certain energy-saving upgrades may be performed on the spot (with your permission) at no additional cost, such as installation of:
ENERGY STAR®-certified LED bulbs
Faucet aerators
Efficient-flow showerheads (fixed mount or handheld)
Water heater pipe wrap(s)
Smart power strips
ShowerStart®showerhead adapters
Following the assessment, the contractor will provide you with a detailed report, including recommended improvements and available rebates for eligible measures to make your home more energy-efficient. You must select a Pepco participating contractor to perform both the assessment and eligible improvements.
Rebates range from $100 up to $7,500, depending on the estimated electric savings of eligible measures. Get up to:
$7,500 for air sealing and insulation, heating and cooling equipment, ENERGY STAR®windows and doors, and heat pump water heaters
$500 or $750 if done in combination with air sealing and insulation for duct sealing
$100 per ENERGY STAR®-certified smart thermostat with professional installation, up to three devices
View the complete list of measures, requirements and rebates at bit.ly/PepcoRebates. If you still have questions, you can consult with a Pepco Energy Coach at no cost by emailing PepcoEnergyCoach@icfi.com or by calling (443) 718-4860.
In Virginia
Dominion Energy offers several home energy assessment and audit programs:
Smart home program
Virtual energy audit
Quick energy check-up
Manufactured housing program
Multifamily program
To view the details for each option and whether they are suitable for your home, visit bit.ly/DominionAudit.
Dominion also offers its residential customers in Virginia living in a single-family home a full energy audit through the Residential Home Retrofit Program. A pre-qualified Dominion contractor will come to your home to perform a 2- to 4-hour whole-house energy audit.
Following the audit, you will receive recommendations and a report detailing energy-saving improvements you can make to your home. Rebates are available to help you save on any recommended improvements.
View the full rebates measures chart at bit.ly/DominionRebates. For more information or to schedule the audit, call 1-888-366-8280.
Tax credits for all
Federal tax credits up to $3,200 per year are also available for energy-efficient home improvements made from 2023 through 2032 through the Energy Efficient Home Improvement Credit:
You can only claim the credit for improvements to your main home in the U.S.
You can claim the maximum annual credit every year that you make eligible improvements until 2033.
To qualify, home improvements must meet energy efficiency standards.
A home energy audit of your main home may qualify you for a tax credit of up to $150.
View the full details of the Energy Efficient Home Improvement Credit at bit.ly/EnergyEfficientCredit.