Housing
Share your home like the Golden Girls did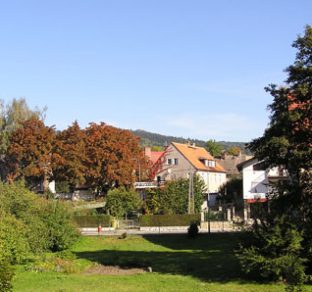 Eight years ago, Bonnie Moore found herself divorced with a newly remodeled five-bedroom home in Bowie, Md. "I had all the bills and half the income," she said.
Moore didn't want to lose her home, so she decided to take in roommates. But unlike many landlords who don't have a particular tenant in mind, Moore had a plan. "I wanted women the same age I was," the now 70-year-old retired management consultant recalled.
Moore rented out four bedrooms. For a while it was trial and error. "I had a lot to learn about being a landlord," she said.
After several years, however, she had it down pat — so much so that she and her roommates decided there must be other women in the same circumstances who would rather live with other women than live on their own.
The result of that discussion was the Golden Girls Network, launched in June 2014.
A national roommate database
Moore explained that the Golden Girls Network is a group of single mature women (and men, despite the name) who love the idea of shared living and who are looking for an economical lifestyle by forming communities together.
The organization operates a nationwide electronic database that provides an opportunity for older singles to connect with compatible housemates.
Currently there are about 700 people listed in the database, spread among 45 states. About 100 of the listings are in the Baltimore/Washington area. A six-month membership costs $39.
Demographic trends indicate that conditions are ripe for continued growth of shared living, particularly among women. According to statistics compiled by AARP, one out of three baby boomers will face old age without a spouse.
In addition, women live about five years longer than men, on average. Also, adult children often live far away. And since 1990, the overall divorce rate for the 50-plus demographic has doubled.
The Golden Girls Network promotes shared housing among seniors in three distinct manners: 1) a group that shares and manages equally, either through shared ownership or equally sharing a lease, 2) a landlord/tenant arrangement, where one person owns the home and others are roommates, and 3) a homeowner and a home companion, where one person provides some household assistance and companionship for an older adult.
Golden Girls Network does not do the matching for prospective housemates, but simply provides an opportunity to find other like-minded individuals who are also searching for an affordable, friendly place to live through senior home sharing.
Tackling tricky issues
Moore has recently published a new edition of her book, How to Start a Golden Girls Home — a primer that offers guidance in many areas. For example, she describes how to make your home attractive to roommates, questions to ask in an interview, how to handle pets, boyfriends, and other tricky situations, as well as other tips for those sharing homes.
The book draws on Moore's real-world experience, both in her own shared home and as founder of the Golden Girls Network. The book also includes sample applications, leases and other practical resources for homeowners and potential roommates.
Choosing the right roommate(s) is paramount, according to Moore. "You need to look at certain criteria and define the type of person you're looking for — smoker or nonsmoker, early riser or night owl, tidy or more casual about housekeeping, etc.
"Determine what your deal-breakers are," she said. "If something's important to you, say so. Ask enough questions and pay attention to their responses."
Once you have roommates lined up, make your home welcome for them. Paint the bedrooms, clean the carpet, clear some shelves in the kitchen, etc.
Having a house agreement is also helpful, said Moore, since despite everyone's best intentions and expectations, sometimes a roommate will not work out.
"That's where a house agreement comes in particularly handy," said Moore. If, for example, someone is not following house rules — is too noisy perhaps, or helping him or herself to someone else's food — that can be grounds for eviction.
But with good planning, said Moore, those instances will not be  the norm.
Moore's book, How to Start a Golden Girls Home, is available on Amazon.com for $14.99 (paperback) or $10.99 in Kindle e-reader format.
For more information about the organization or shared living, visit www.goldengirlsnetwork.com.