From the Publisher
Show your creativity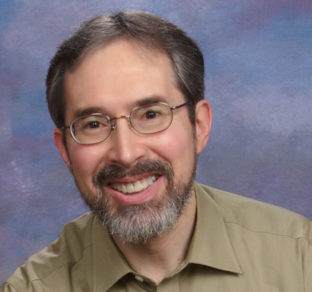 Regular readers of the Beacon will recall that we sponsored an amateur art competition for people over 50 last year.
Called the Beacon's "Celebration of the Arts," it was inspired by moving stories from readers who had either returned to an earlier love of art after years away from it, or developed a passion for it later in life.
We wanted to encourage those who have never tried painting, drawing, pottery and the like to take a class or find a mentor and start experiencing the pleasure of expressing themselves through art.
We also wanted to offer those already engaged in making art an opportunity to enter their best works in a professionally judged competition for cash prizes and the chance to exhibit in a gallery.
To set the stage, so to speak, we ran a series of stories about area art classes, and highlighted local amateurs who were painting, making ceramics or hand-painted scarves, taking photos and engaging in other creative activities
Then we invited readers to submit photos of their original artworks through a special competition website made possible by the Maryland Federation of Art.
I'm not sure what kind of response we were expecting. Maybe a hundred or so items. So we were pleasantly surprised (flabbergasted, actually) to receive more than 900 entries!
And such beautiful works: Paintings, drawings, statues and busts, ceramics, fabric works, photographs, even a copper lamp and a mobile sculpture.
In short, it was an eye-opening experience, and an inspiring one as well. You can see for yourself, by viewing the winning works on our website at thebeaconnewspapers.com/celebration-of-the-arts.
Therefore, I am pleased to announce that, due to the success of last year's project, we will be holding another Celebration of the Arts competition in early 2020.
We learned some important things from the last event, so there will be a few changes for next year's competition. First, we will have some different categories.
In part, that's because we combined several types of art in broad categories last time, and now want to give those working in different media their own categories as much as possible.
Also, we had a poetry category last year which, though also very popular, felt somewhat out of place (especially at the gallery show for winners). Our hope is to have a separate writing competition later that may offer categories for poems, short stories, autobiographical sketches and the like.
So next year we will award first-, second- and third-place cash prizes, as well as honorable mention certificates, in these seven categories:
— Painting (watercolor, oil, acrylic)
— Drawing (pen and ink, graphite, pastels, calligraphy)
— Sculpture/Carving
— Ceramics
— Jewelry/Stained Glass
— Mixed Media/Textile Art
— Digital photography
Amateur artists 50 and older may enter up to three original artworks (created after the age of 50) in each category.
Those who entered last year are of course welcome to enter again, but not to reenter any artworks that were selected by judges in last year's competition.
The online competition will open in mid-January and run through March 20, 2020. Winners will be announced in April.
In addition to the cash awards and certificates, winners will have the opportunity to exhibit their works in one or more area galleries.
Also, bios of winning artists and photos of their works will be published in a special Celebration of the Arts section to be printed in the Beacon in the spring.
And winners will be honored at Expos taking place in the fall in Baltimore County and Montgomery County, Md., and in Fairfax County, Va.
While there is a modest fee of $10 for each entry, entering at least one work of art will entitle you to a one-year membership in the Maryland Federation of Art (new members only; value: $70). Among other things, the membership will enable you to have your own web page on their site, where you can share images of up to 20 artworks with friends and family.
Community partners, including dozens of area nonprofits and government entities, will help us spread the word about the Celebration throughout the region.