Money
Simplify finances — for you and your heirs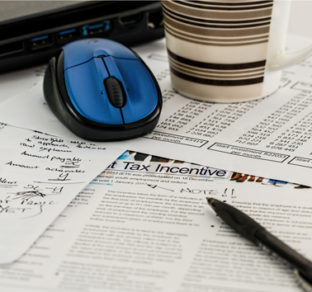 Simplifying and organizing our financial lives can make things easier for us while we're alive and for our survivors when we're not.
This task becomes more urgent as we age. Our financial decision-making abilities generally peak around age 53, researchers have found, while rates of cognitive decline and dementia start to climb at age 60.
Over time, we tend to become more vulnerable to fraud, scams, unethical advisers and bad judgment, said financial literacy expert Lewis Mandell, author of What to Do When I Get Stupid. Cleaning up our finances early can help protect us.
Some steps to take:
Consolidate financial accounts
Fewer accounts are easier to monitor for suspicious transactions and overlapping investments, plus you may save money on account fees.
Your employer may allow you to transfer old 401(k) and IRA accounts into its plan, or you can consolidate them into one IRA.
For simplicity, consider swapping individual stocks and bonds for professionally managed mutual funds or exchange-traded funds (but check with a tax pro before you sell any investments held outside retirement funds).
Consider moving scattered bank accounts under one roof, but keep in mind that FDIC insurance is generally limited to $250,000 per depositor per institution.
Automate payments
Memory lapses can lead to missed payments, late fees and credit score damage, which can in turn drive up the cost of borrowing and insurance.
You can set up regular recurring payments in your bank's bill payment system, have other bills charged to a credit card, and set up an automatic payment so the card balance is paid in full each month.
Head off bounced-transaction fees with true overdraft protection, which taps a line of credit or a savings account to pay over-limit transactions.
Prune credit cards
Certified financial planner Carolyn McClanahan in Jacksonville, Fla., recommends her older clients keep just two credit cards: one for everyday purchases and another for automatic bill payments.
But note: Closing accounts can hurt credit scores, so wait until you're reasonably sure you won't need to apply for a loan before you start dramatically pruning.
Set up a watchdog
Identify someone you want making decisions for you if you're incapacitated. Use software or a lawyer to create two durable powers of attorney — one for finances, one for healthcare. You don't have to name the same person in both, but do name backups in case your original choice can't serve.
Consider naming someone younger, because someone your age or older could become impaired at the same time you do, said Carolyn Rosenblatt, an elder-law attorney in San Rafael, Calif., who runs AgingParents.com. Grant online access to your accounts, or at least talk about where your trusted person can find the information she'll need, Rosenblatt recommends.
Also create "in case of emergency" files that your trusted person or heirs will need. These might include:
Your will or living trust
Medical directives, powers of attorney, living wills
Birth, death and marriage certificates
Military records
Social Security cards
Car titles, property deeds and other ownership documents
Insurance policies
A list of your financial accounts
Contact information for your attorney, tax pro, financial adviser and insurance agent
Photocopies of passports, driver's licenses and credit cards
A safe deposit box is not the best repository, because your trusted person may need access to its contents outside bank hours.
A fireproof safe bolted to a floor in your home, or at minimum a locked file cabinet, may be better, as long as you share the combination or key (or its location) with your trusted person.
Scanning paperwork and keeping an encrypted copy in the cloud could help you or someone else recreate your financial life if the originals are lost or destroyed.
— AP