Travel
Some interesting travel developments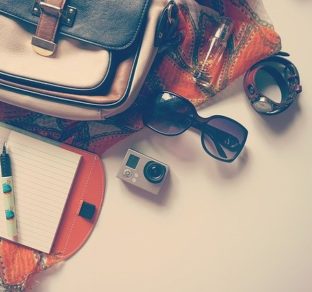 Over the weeks, I receive or see releases, promotions and news items that don't warrant individual treatment in a column but might still be of use or interest to you.
FTC hearing on junk fees
Last month, the Federal Trade Commission posted a docket open for consumer comments on a possible ruling against "junk fees." And even in the first days, it's clear that the fees consumers resent the most are "resort," "destination" and similar mandatory fees that hotels exclude from the rates they post initially but hit you for when you check out.
As I've covered previously, these fees are pure deception: devices to make a hotel rate look lower than it really is in price comparisons and advertisements.
For several years, the FTC has pussyfooted around this issue, but President Biden's recent nudge about junk fees seems finally to give the issue some urgency.
Even now, however, the FTC seems to be more concerned with disclosure than outright prohibition. That's misguided, because disclosure is not an adequate remedy for deception: Deceptive practices should be banned, not just disclosed.
Whether or not you agree, you can make your voice heard by uploading a comment at regulations.gov/docket/FTC-2022-0069/comments.
Best ski deals
The folks at Home ToGo just posted a compilation of the "most affordable" ski destinations. The compilation rates designations by a combination of the costs of ski lift tickets and accommodations, per person in peak season.
Lift ticket prices are a straightforward basis of ranking, but accommodation costs are tough: Home ToGo is a vacation rental search system, so its accommodations cost figured for rentals and may not reflect relative costs for travelers who choose commercial accommodations.
The compilation found Mount Hood Meadows, Oregon; Gore Mountain, New York; Whistler, BC; Kimberly, BC, and Mission Ridge, Washington, to offer daily ski lift costs under $100 and total daily costs less than $150.
Among the most popular areas, Keystone, Montana; Whistler, BC, and Breckenridge, Colorado, also offer lift tickets at less than $100, but accommodation costs put totals at $236 to $314. Top total costs at Vail and Park City run $345 to $368.
Check the full report at hometogo.com/inspiration/ski-vacation.
Drink the tap water?
Many travelers from the U.S. hesitate to drink tap water anywhere else and instead pay for expensive bottled water. And many residents of 37 countries with safe tap water still insist on ordering the bottled stuff at restaurants.
To help you decide whether to drink the tap water, the folks at the Family Vacation Guide compiled data from the CDC Travelers' Health Destination Guides into a handy summary.
The takeaway is mostly what you'd expect: The list of the 53 countries where tap water is safe includes all of Western Europe plus the Baltics, Croatia, Czechia, Greece, Hungary, Poland, Slovakia and Slovenia, but not in the other Balkans.
In Asia and the Pacific, tap water is okay in Australia, Japan, New Zealand, Singapore and South Korea. In the Middle East, Saudi Arabia, Kuwait, Israel and the United Arab Emirates offer drinkable water, but not Egypt.
All of Africa is on the "don't drink" list, as is all of South America except Chile, all of Central America except Costa Rica, and most Caribbean countries except Martinique.
Check the full listings and associated maps at thefamilyvacationguide.com/travel-guides/where-can-you-drink-tap-water-as-a-tourist.
Medical tourism
Many U.S. residents travel to other countries for big-ticket medical and dental procedures that aren't covered by their medical insurance and that they could not afford at home.
A new release from HealthCare.com shows why. It compiled typical costs for a long list of common procedures in the U.S. along with their costs in Mexico, Thailand and Turkey — three of the most popular medical tourism destinations. Overall, Turkey fares best, with prices 39% to 92% less than U.S. costs, but Mexican and Thai prices are close behind.
Medical tourism involves a whole bunch of issues and risks, which I can't begin to explore fully. And I can't vouch for the provenance of HealthCare.com's data. But if you're at all interested, the tables and links at bit.ly/medicaltravelsites are a good place to start.
Email Ed Perkins at eperkins@mind.net or check out his website at rail-guru.com.
© 2022 Ed Perkins. Distributed by Tribune Content Agency, LLC.