Housing
Sources for free or paid housing referrals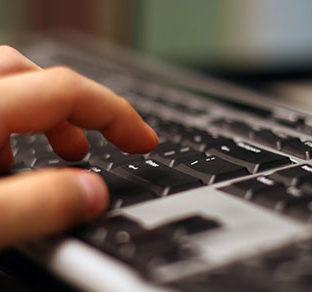 Imagine you're living far away from your aging parents. One day you get a phone call from a hospital: Your mother has had a fall, the nurse says, and she can't live at home anymore. What to do?
Thankfully several companies in our area can help figure out the next steps. But some companies charge a fee, and others don't. What's the difference between a fee-based geriatric care manager, or GCM, and a free referral agency such as A Place for Mom?
"The difference between any free service and ours is that we don't have a financial relationship with any care community we recommend," said Suzy Murphy, owner of Aging Well Eldercare, based in Silver Spring, Maryland. Her staff is composed of GCMs who charge an hourly fee.
Whereas if a free referral company convinces you to move into a retirement community, they get a check from that retirement community, typically equivalent to a month's rent.
One such free referral company, A Place for Mom, has a searchable website, aplaceformom.com, which describes its services and lists the members of its network of housing, nursing and home care providers to whom it refers people.
The company, which is owned by a private equity company and has a reported annual revenue of $50 million, has more than 400 advisors around the country who discuss a family's needs, help compare options and set up tours. They say they have served more than two million families since the company launched 23 years ago.
While A Place for Mom refers families only to companies in their network, their advisors aren't necessarily trying to push one community over another. Its website states, "Our advisors are not compensated based on which community in our network you choose."
CarePatrol, another free referral service that operates as a franchise, just celebrated 30 years helping families.
"Most of the time, people have no clue where to start," said Rhonda Myles, owner of CarePatrol of Howard & Montgomery Counties. "They're in crisis and they just don't know what to do."
She and her staff listen to families to assess their needs. Then they take them on in-person tours of appropriate independent living, assisted living or LifePlan communities. They also offer advice on in-home care.
"We actually go out and tour our families, much like a realtor would do," Myles said. CarePatrol is focused on "finding the right fit, where their care needs are going to be met." Like A Place for Mom, they are compensated by the community eventually selected by their clients.
When a family finds a solution, "It is so rewarding," Myles said. "Everybody isn't always in it for the money. People are in this business because they truly care."
Geriatric care managers
If referral agencies are like realtors, geriatric care managers (GMCs) are "like wedding planners for aging well," as Aging Well Eldercare's website puts it.
There's some overlap with the referral services in what a geriatric care manager or care managing consultant might do to help a family. For instance, a GCM can help a family make appropriate housing decisions and will take them on tours, too.
But the GCMs and consultants at a company such as Aging Well Eldercare, which is celebrating its 35-year anniversary this year, can also give practical advice on health, disability, advocacy, crisis intervention, local resources, and financial and legal concerns. Sometimes this comes from nurses, social workers and gerontologists affiliated with the GCM.
For instance, they can explain how your long-term care insurance policy works, how to file a claim, and how to appeal a claim. They can also direct you to free services available from Veterans Affairs or long-term care through Medicaid.
Aging Well Eldercare has had clients for decades, sometimes multiple generations of the same family.
"We are looking at your loved one's needs, preferences and budget using our real-life experience," said Murphy, a geriatric care manager. "We're just looking out for your interests."
Some GCMs charge a fixed fee for an initial consultation, but most bill by the hour in six-minute increments. Clients typically pay an hourly rate that ranges from $150 to $225 per hour in the D.C. area.
Murphy suggests searching for a care manager who is a member of the Aging LifeCare Association by visiting aginglifecare.org.
"They will give you information that applies specifically to you," Murphy said, "and it will be completely unbiased."
The U.S. Administration on Aging has information online at acl.gov/help/online-tools-and-resources.
For more information, visit APlaceForMom.com, call CarePatrol at (410) 218-5588 or contact Aging Well Eldercare, care-manager.com, at (301) 593-5285.