Technology
Tech Shorts — August 2021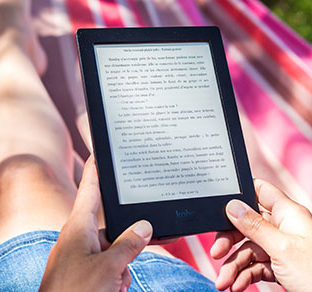 Photo by Perfecto Capucine on Unsplash
Continuous blood glucose monitors for diabetics
People with diabetes must manage their blood sugar levels around the clock.
Rather than pricking their fingers many times a day, some diabetics use continuous glucose monitors to track their blood sugar levels. These monitors have been around since 1991, when the FDA approved the first one for home use. Today, popular monitors include Dexcom G6, Medtronic Guardian Connect, Omnipod Dash and Freestyle Libre.
The most affordable monitor is Freestyle Libre. Users wear a sensor on their upper arm with a small, retractable needle. To read current blood sugar levels, just wave a smartphone or tablet over the sensor. One model even notifies your doctor of your glucose levels over a period of time.
Since the device isn't connected to an insulin pump, however, you still have to administer insulin shots.
Some continuous glucose monitors are covered by Medicare. According to Freestyle Libre's website, "most privately insured patients end up paying between $0 and $60 per month for FreeStyle Libre 2 sensors, and no more than $65 for a FreeStyle Libre 2 reader."
Free e-books
OverDrive is a website that allows you to borrow free e-books from libraries in our area. OverDrive also produces an app called Libby, which can facilitate the same process.
To start, visit the website, overdrive.com/libraries, and search for your library. Then you'll see an array of book covers available at your library. Some are even audiobooks, which you can listen to on your computer or smartphone.
After you've entered your library card number and PIN (usually your birth year), you can borrow any book for up to three weeks, just like a regular book. When the book is due, though, you don't have to return it; the title simply disappears from your device.
You can read books on your Kindle, iPad, smartphone or simply the library's OverDrive website. If you're confused, call your local librarian.
The Alexandria Public Library has several free training videos available for everyone at bit.ly/aboutoverdrive.