Technology
Tech Shorts — August 2021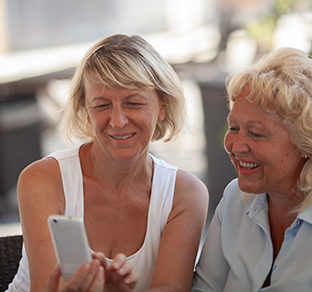 Photo by motionlantern on Vecteezy
Better skin from stem cells?
Mesenchymal stem cells (stem cells harvested from adult body fat tissue, bone marrow and other sites) have been found in studies to produce a variety of growth factors and cytokines that can promote wound healing.
These properties have led some beauty product manufacturers to include what they call "human stem cell-derived conditioned media" in their anti-aging products to promote rejuvenation of the skin, reduce wrinkles and improve hair density.
The "Eye/lash" cream from FACTORFIVE, for example, claims to improve density of lashes and brows as well as reduce under eye circles and minimize the appearance of crow's feet.
FACTORFIVE beauty products are made with proteins derived from adult human stem cells with the promise to restore your skin's ability to heal itself so you look younger.
Other ingredients include hyaluronic acid (to help retain moisture and soften skin), various vitamins and minerals and botanical derivatives. They contain no alcohols, aldehydes or parabens.
The company also says their products have been independently tested "to ensure growth factor protein density and quality."
In addition to the "Eye/lash" cream, the company sells Regenerative Serum and Anti-Aging Cream, in full-size and mini-size dispensers. Prices range from $55 to $199 per item. They may be purchased from Amazon, physician's offices or the company's website.
For more information, visit factorfiveskin.com.
—Stuart Rosenthal
Technology for less anxiety
A Kansas City company, Telememory, said its technology — offering a cellphone-based reminiscence therapy — reduced anxiety and depression and increased engagement in a pilot study of adults in a memory care facility.
According to the company, Telememory helps "seniors re-live experiences with friends, family and caregivers remotely, while also measuring their cognitive responses, recollection and overall engagement."
With the help of the patient's family, Telememory's platform compiles biographical material about a patient, including music, art, photographs and videos — "a highly personalized TV station of your family's life."
It measures the "emotional and biometric responses to the memories to gauge recall," according to the company. It also has a FaceTime-like feature so loved ones can communicate over the platform.
Telememory is scheduled to be available to consumers later this summer. Learn more at telememory.care.
—Margaret Foster