Money
Veterans' benefits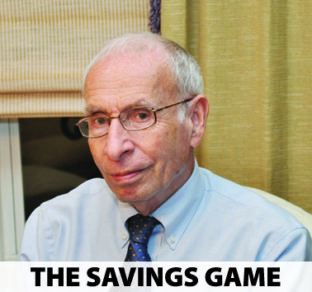 Most often when I write about benefits, they apply to the general public. Today I'm going to write about veterans' benefits, which are often structured quite differently from other benefits such as Social Security.
Survivor benefits
To receive benefits as a surviving spouse, you must have been married to the veteran for at least one year and married at the time of death. If you are an ex-spouse at the time of the veteran's death, you cannot claim survivor benefits, and if you are a survivor and remarry later, you will lose survivors benefits. However, if you have remarried and that marriage has ended, you may be entitled to survivor benefits.
A benefit known as Dependency and Indemnity Compensation (DIC) is payable to the surviving spouse of an armed-services member who died in service or with a service-connected disability. These benefits are paid to a survivor only if the veteran was honorably discharged. For the amount of benefits you may be entitled to, see the Department of Veterans Affairs website at benefits.va.gov/compensation.
The Department of Justice has determined that the right to spousal benefits for a same-sex spouse may be applicable to those who applied for benefits prior to the Supreme Court decision establishing the right to marriage for same-sex couples. So, if you were denied benefits before that date because your state did not recognize your marriage, apply to the VA requesting retroactive benefits to your application.
Wartime service pension
If a veteran would have been eligible for a wartime service pension, the surviving spouse may claim a pension even if the death was not related to service. This requires that the survivor has a low income, taking into consideration other benefits the survivor receives.
Surviving children may also be eligible for a survivor's wartime pension after the veteran's death. The amount of a survivor's pension depends on the survivor's income and whether the survivor has dependent children, is housebound or requires "Aid and Attendance" (see below). Maximum wartime service pensions are between $700 and $1,300 per month, which can be reduced based on the survivor's income.
Aid and Attendance
Aid and Attendance (A&A) is a special program to assist veterans and survivors who are eligible for DIC benefits and are either living in a nursing facility or are housebound.
If a survivor is in a nursing facility, an A&A benefit can add approximately $300 per month to whatever benefit the survivor is already receiving. For a housebound survivor the benefit is usually somewhat less. The specific benefit depends on the survivor's additional sources of income and medical expenses.
TRICARE
TRICARE is a generous system of medical coverage completely separate from other veteran benefits and is available to retired military service members, their spouses and their children younger than 21. This system is administered by the Department of Defense.
Individuals who have TRICARE coverage who become eligible for Medicare must be enrolled in both programs. Details regarding TRICARE eligibility, benefits and the coordination with Medicare are available at the TRICARE website, tricare.mil.
Medical treatment
One of the most important benefits available to veterans is free or low-cost medical treatment. The VA operates more than 150 hospitals throughout the country. In addition, a great number of outpatient clinics provide healthcare. Specialized care may be available to veterans free at a VA hospital that would be unavailable in private medicine.
Rules govern the interaction between VA and Medicare: Generally, for any specific medical treatment, you can choose either of the benefits but not both.
There is a significant exception to the rule: If the VA authorizes you to receive treatment at a private facility, but does not cover all of the service you receive, Medicare may possibly pay for any of those services.
The VA maintains a website (va.gov) which contains more information about these and other VA programs. The VA has large regional offices in major cities and many smaller offices known as vet centers in other cities.
To find either the regional office or the vet center near you, call the VA national benefits information line at 1-800-827-1000 or the health benefits line at 1-877-222-8387.
A good summary of veterans' benefits, federal civil service benefits, Social Security benefits and Medicare is contained in "Social Security, Medicare and Government Pensions" by attorney Joseph Matthews (see Nolo.com).
Elliot Raphaelson welcomes your questions and comments at raphelliot@gmail.com.
© 2022 Elliot Raphaelson. Distributed by Tribune Content Agency, LLC.