Housing
What do independent living sites offer?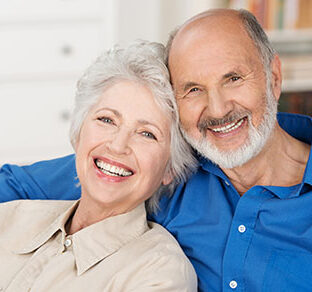 You have a dilemma. The home where you raised your children, the place you came home to for 30 years, and the yard you manicured, is now too much to manage. You no longer have the desire to weed the flower bed, lug the vacuum upstairs, and listen to your neighbor's car stereo booming at night.
But maybe the memories of this place stretch your entire adult life. Your kids took their first steps in the living room. Your grandkids love playing in the oak-shaded backyard. So, what should you do?
Deciding to move into something more manageable is not easy at first. But once you see the necessity and start thinking about the possibilities of a new life in an independent living community, you may feel like a weight has been lifted.
We'll try to make selecting an independent living community as easy as possible and arm you with questions, answers and everything in between!
What is independent living?
Independent living is for older adults who want to live independently among their peers and also have amenities and services tailored to their needs.
When you picture a retirement community, we'd bet that what you're picturing is independent living. You have your own apartment or cottage, yet there are tons of similarly-aged people living around you.
You can go about your day, doing your own thing, or you can join scheduled group activities like yoga or shuffleboard, and outings like trips to the golf course. Plus, you aren't dragged down by yard work, home maintenance or cleaning.
That's independent living: Communities intentionally designed for people 55+ or 65+, where you can remain independent without feeling lonely or isolated.
Everything you need is generally right on campus, such as a library, dining options, a fitness center and social activities. It's fairly similar to the residential side of college life.
What services and activities are available?
Independent living communities all offer different services and activities for residents. Some might have a golf course and golf carts on the property. Others are located in the middle of the city, making outings very accessible.
The following are some services and amenities commonly offered at independent living communities:
Fitness classes, a gym or outdoor recreational spaces
Book clubs, cooking clubs, gardening clubs, Bible clubs, card clubs, etc.
On-site lectures, seminars and classes
Housekeeping, meal preparation and home maintenance
Travel and cultural opportunities
Dining facilities
Movie nights, games nights, bingo
Laundry and linen services
Around-the-clock security
Is independent living right for me?
Choosing to move to an independent living community takes careful consideration, especially if it means you'll need to sell your home.
As you do your research and mull it over, don't forget to talk to any friends who may already live in an independent living community. Their first-hand stories might make deciding a bit easier.
You'll likely hear a range of stories about why they decided to make the move, as everyone has their own reasons for choosing independent living. Here are a few common ones:
You want to spend your retirement years among your peers.
You no longer wish to care for an entire property.
You're looking for a built-in support network.
You can care for yourself without assistance but like the idea of prepared meals, a cleaning service and a laundry service.
You want to participate in social, educational and fitness activities without having to drive around.
You want to move closer to your loved ones but don't want to buy a house.
How to choose an independent living community
Deciding you want to move into an independent living community is only the first decision. Next, you'll need to choose the right community for you.
Some older adults just know when they've found the right community. Others need to compare their options meticulously.
Considering the following questions can help you narrow down your search and compare communities.
What's your preferred location? Knowing your desired location will narrow down your search.
Talk with your family to see what they think. If you live far from your family, it might make sense to choose a community near a relative. Maybe you've always wanted to move to a warm-weather state. Now would be a great time to look into it.
You may also want to compare rural vs. suburban vs. city locations. Each has its benefits and drawbacks, so it's a matter of what's important to you.
If you enjoy staying busy and want public transportation, then the city might make sense. If you find the quiet country life more peaceful, look for a more rural facility.
Is your religion important to you? Some independent living communities are directly affiliated with a religious group or denomination. At these homes, there's often a church or synagogue on-site along with religious leaders. Activities offered might be rooted in that faith tradition too.
When comparing faith-affiliated communities, ask if you can attend their worship services. That can help you determine which one is the right fit.
Does it offer activities you enjoy and services you want? It might seem obvious, but make sure that the facilities you're looking at offer what you want.
Ask to see a copy of last year's activity calendar and a list of services offered. Find out how residents spend their time. Are they social and outgoing, or does everyone keep to themselves?
We also suggest asking how much influence residents have in what goes on. Is there an activity committee that helps plan and suggest events? When there's a movie night, who picks the movie? Is it normal for residents to start their own clubs? You may feel more at home when you can contribute to the planning.
What security and emergency measures are in place? Retirement communities generally have some form of security, though some setups are more effective than others.
When you tour the property, be on the lookout for vulnerabilities. You could even check with the local police station for reports of crimes or disturbances at the address.
The community should provide security 24/7. Find out who provides the security and when the guards are on duty. Confirm that security will be in place during all days, nights, weekends and holidays.
Also, ask about emergency services in case police, fire or paramedics are needed. For example, how many minutes away is an ambulance?
Can you afford it? It's essential to choose a place that you can continually afford. Many people sell their homes and use the equity to pay for independent living. Talk to your accountant or a trusted loved one to make sure the place you end up is a place you can afford to stay for as long as you need or want it.
When visiting a community, make sure to ask which services are included in membership fees and which are not. We recommend putting together a list that includes the cost of rent, membership fees, and the price of any additional services you want now or may want later.
Why is independent living important?
You might be wondering why, if a person can live independently, they wouldn't just stay at home? That's a great question.
The main difference between living independently at home and living in an independent living community is this: those who move into an independent living community might be living alone, but they aren't alone.
That distinction makes all the difference because, among seniors who report feeling lonely, there's a 45% increased risk of mortality. Feelings of social isolation and loneliness can also lead to depression, a higher risk of heart disease, and a higher risk of stroke.
Like independent living, senior living communities combat loneliness by providing older adults with plenty of social opportunities. There are informal opportunities, like befriending your neighbors, and formal opportunities, like joining organized clubs, outings and activities.
Socialization makes a significant difference in a person's life, decreasing the risk of depression and increasing life span. A Wake Forest Alzheimer's Disease Center study found that older adults with an active social life may have a slower rate of memory decline as well.
All in all, independent living communities provide ways to stay socially, mentally and physically active with built-in programs and services.
How much does independent living cost?
What's great about independent living is that you can find facilities at nearly every price point. Wealthier people can comfortably afford a high-end, luxury facility or a facility in a high-income area, which tends to cost the most.
Those with limited resources can apply for Section 202 low-income housing to move into a low-income senior apartment that offers some services. There's often a waitlist for these, so the sooner you send in your application, the better.
Independent living facilities typically cost a few thousand dollars per month. The cost might seem steep, but remember, it includes more than rent.
At many facilities, the price of rent, utilities and access to amenities are bundled together. Some places include laundry, housekeeping and linen service in the monthly price too.
Personal income is the most common payment source for independent senior living. For low-income people, extra funds might be available through the Section 8 rent subsidy program.
Active adult communities generally cannot accept payment sources that commonly fund nursing homes and assisted living (like Medicaid and long-term care insurance).
To pay for retirement housing, individuals and their families commonly make these moves:
Use Social Security and pension
Withdraw from savings or collect annuity payments
Cash out investment retirement accounts
Get a loan or line of credit
Consulting with a trusted financial planner is highly advisable as you plan for retirement.
This article was excerpted from SeniorLiving.org and reprinted with permission. To read the full article, see seniorliving.org/independent-living.