Housing
What to know if you rent out your home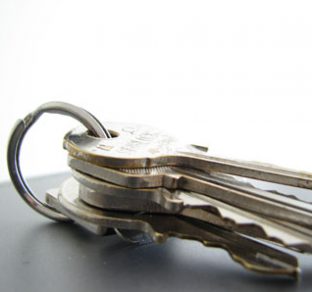 Cynthia Kent and her husband, John, didn't set out to be landlords, but career choices made it necessary.
"We have rented out our home in Florida for nine years because we move all over with the military," said Kent, who recently relocated her family from Nevada to Alabama for yet another posting.
Some people become accidental landlords because of a job change or difficulty selling a house. Others find they need to rent out the home of an elderly parent who has moved into a care facility.
More than 3 million owner-occupied homes were converted to rental properties between 2007 and 2011, according to a 2013 report by the Joint Center for Housing Studies at Harvard University.
Here is some advice for those taking on this challenging new role:
Finding the right tenant
A credit check and legal background check can help you find reliable, honest tenants, said real-estate agent Gail Carpenter of Northwood Realty in Pittsburgh. "Sometimes a credit check alone" will rule out an applicant, she said.
Personal references can be useful if the applicant is local and you have mutual acquaintances. Otherwise, be wary.
"Do not take 'personal' references too seriously," said New York City condo owner Sharon Lynch, who rented her home to tenants while spending a year in California. "Anyone can get a friend to write something nice about them."
Lynch suggests using an online directory to search for an applicant's current address and get contact information for their neighbors. Then talk to them.
"Not only can these people tell you if your applicants are good neighbors, but they can also supply you with the landlord's contact information," she said, "just in case your potential tenant is faking you out, pretending a friend was his or her landlord."
Meet applicants in person and really talk with them, Carpenter said.
And request a rent that doesn't price good applicants out of the market. You might earn more over time with a slightly lower rent, she said, because "that can help you keep your property occupied, versus asking for the moon and then it sits there vacant."
Prep the house
Once you've found your tenant, clean your home thoroughly and "make the property as safe as it can be," Carpenter said.
You may also want to tackle any looming home improvement jobs now, rather than leave your tenant to handle (or ignore) them when they become larger problems.
If you plan to return to the home eventually, it can be practical to drop the rent slightly and fill one room with belongings you're leaving behind, rather than paying for a storage space. Put a new lock on that door and take the key with you.
Document condition in detail
"It helps to take pictures of the house inside and out," Kent said, to document its condition and cleanliness.
Don't skip anything, and don't assume one panoramic shot of each room will do. If you're leaving furniture, also photograph the condition and cleanliness of each piece.
When Lynch returned to find her tenant had damaged the kitchen countertop, such "before" photos were key in being able to use the tenant's security deposit to help pay for repairs.
When your tenant arrives to inspect the home before moving in, Kent said, "have tenants sign a document of the pictures, showing the condition at move-in."
That walk-through inspection is vital for both parties. "Always be present for the move-in and move-out inspections," said Babette Maxwell, who has rented her home to tenants several times during her husband's Navy career and founded Military Spouse magazine to advise other military families about challenges like this one.
Also, Maxwell suggests, "Provide your renter with a baggie of 'approved' nails, screws, picture hangers." And if you "have specific [cleaning] products you want used on your counters, cabinets, floors," she said, "list them in the lease."
As you negotiate the lease, don't forget to have a detailed discussion about outdoor space, too. Will you or the tenant pay for lawn cutting? Who will keep up with pulling weeds and trimming bushes? Is the tenant permitted to plant flowers and do other gardening?
You may want to do an outdoor cleanup before you leave, and then have the tenant agree to maintain that level of neatness.
Scan the property for any trees that could fall on the house and assess their health. Better to pay now to have a sick tree removed than worry about the outcome of a storm.
Plan ahead
If there are repairs or upgrades that you promise your tenant, set a schedule in your personal calendar for completing them in the weeks after they move in.
Kent also recommends leaving a "welcome binder that stays with the house, with local information, cleaning requirements and other details."
Make sure your tenant knows how to contact you and how to handle problems that might arise. Have a reputable contractor or other professional on-call in case something needs to be repaired, said Carpenter. Things will inevitably happen.
Then, stay in touch. If you won't be living close enough to check on the property yourself, arrange for a friend or hire a property manager to do so.
— AP