Housing
Where family caregivers can find support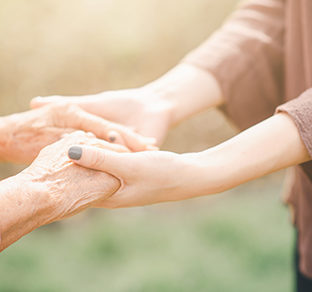 Photo by tidty33936976 via Vecteezy
Few experiences in life are more difficult than caring for a loved one who is in mental decline, who is unstable, or who requires long-term care. Most family caregivers aren't trained and don't have any outside support, and it's easy to imagine how overwhelming that situation would be.
But give yourself a break: Do not take every burden upon yourself, or you'll risk developing your own emotional issues. It is well documented that family members who provide care to people with chronic or disabling conditions are themselves at risk for emotional and physical health problems…
Caregivers often become overwhelmed, angry, resentful and even immobilized, which can make them a liability, rather than an asset, to the person in their care. Take care of yourself first, or you won't be able to provide good care for anyone else.
That means not shouldering the entire load alone. For some, that will mean hiring a therapist to provide the caregiver with perspective to discuss difficult family matters. Others may wish to engage a relative or family friend, or even hire a paraprofessional to sit with the loved one for a few hours a week, just to give the caregiver a breather.
To get the most out of the time, your loved one must have some say in who provides their care at home. Whether they choose a friend, another family member, or a professional, it should be someone with whom they can legitimately connect.
Caregiver support and respite doesn't always have to come in the form of a professional. It can be as simple as enlisting a relative or a friend to stop by and visit, for example…
What can I expect?
Every family has its own dynamics, and every loved one has their individual needs and personality; however, every situation shares three inevitabilities:
Complications, challenges, and questions will arise.
There will be surprises, both good and bad.
Dealing with a particular kind of stress is never easy.
The hopeful part is you can empower yourself to withstand the rollercoaster ride in a few different ways.
The first is to get involved. In the same way that you can't control the rain, you can't control others' mental or physical health, but getting involved and preparing for potential outcomes will provide you with a kind of emotional umbrella in a storm.
If you're already involved, you may need to learn strategies to cope with and help your loved one effectively. This can be especially important when a new symptom or ailment pops up and you don't know where to turn for help.
In most instances, by the time your loved one has reached a crisis point, they are likely to have some support in place already (such as a psychiatrist or therapist, or even a family doctor), so you're not alone and you don't have to start from scratch when it comes to finding help…
Next, provide an advocate for your loved one. Care providers are offering you a service, and you should feel free to speak up — loudly and consistently — in your requests to make sure your loved one is receiving the care they need and deserve…
There are professional advocates you can hire, including attorneys and accountants, but if that doesn't work for your situation, you can contact your local government information line for public services that can help. Some services provide direct care, and others can even teach you to be an effective advocate for your loved one.
Advocacy tips
After decades of going through this with my family and with my clients, I have learned a lot about advocating for someone in need of care. Here are three of the most important pieces of advice:
—With your loved one's permission, you or another caregiver may attend doctor's appointments. Help them remember questions and details that anxiety may cause them to forget when they see the doctor — a common reaction called "White Coat Syndrome" that affects nervous patients.
I recommend using the "record" function on your cell phone, even if you attend in person. That way, there will be no misunderstanding about the doctor's opinion, diagnosis and attitude…
—The self-empowerment tool that has helped me personally more than any other is to focus on the journey, rather than the outcome. Enjoy small victories along the way (such as the depressed person going outside or bathing, or the hoarder disposing of a single small bag of items), instead of feeling discouraged that the ultimate goal has not yet been achieved.
Recognition and appreciation of such advances is important for both of you, so rejoice in them when they come up — no matter how minor they may seem.
—And finally, know your limitations. Initially, you may not have realized the vast amount of time and work involved in caring for a loved one in crisis or life transition. Some people can settle into a groove without becoming overwhelmed, but others become wrapped up in the responsibility and are quickly consumed by it.
Don't be ashamed to call in professionals or other relatives to help. You must not sacrifice your own mental health and stability for someone else's because that will just compound the problem for everyone. If you're burned out, you won't be able to help effectively.
The above article was excerpted from the book From Helpless to Hopeful: Addressing a Loved One's Challenges and Changes, by Beth Albaneze and Amy E. Turnbull. Reprinted with permission. To buy the book, visit Amazon.com or go to housecallstotalwellness.com.