Travel
Where to find reliable hotel reviews online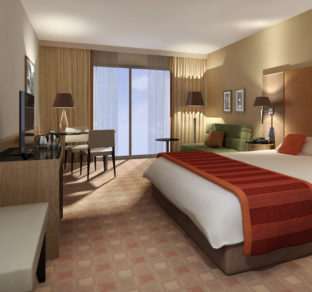 When you're splurging on a vacation, other travelers' opinions can help you decide where to go. Their online reviews can point you toward hotels with great ambiance and ultra-comfortable beds, and away from those marred by poor upkeep and noisy surroundings.
Online reviews are more up-to-date than print guidebooks, and reflect a more realistic experience than Instagram-famous travel "influencers."
The problem with reviews
But scrolling through comments from strangers online has downsides: You might have to wade through dozens of overblown complaints — "Beach is too sandy," for example — or vague praise — "I loved it" — to glean valuable information. Or a suspiciously effusive review could be a plant by the business owner, a friend or a hired promoter.
Travel websites Airbnb, Booking.com, Expedia, HomeAway, Hotels.com, Priceline and Viator allow only "verified" reviews, meaning the writers must have reserved through the site and completed their stay or activity before their assessment is posted.
But at TripAdvisor and Google, reviewers don't need to prove they experienced whatever they're evaluating. Both sites say they look for and remove bogus reviews; TripAdvisor even participated in an investigation that resulted in a fake-review peddler in Italy being sentenced to prison last June.
Also, phony reviews have less impact today than several years ago because they're crowded out by the huge volume of legitimate reviews.
Sean O'Neill, an editor at Skift, a travel industry news site, said the most-reliable surveys report that as much as 15 percent of TripAdvisor reviews are suspect, so "even in the worst case, most reviews are legitimate."
Look beyond the stars
Sites often rate hotels and destinations using a star or numerical system, but this only tells part of the story. "Those scores are a great way to weed out the chaff," said Chris Anderson, a professor at Cornell University's School of Hotel Administration. "But a 4.2 versus a 4.0 is useless."
A classic old hotel, say, may receive a middling score because some visitors loved the historical experience while others expected modern amenities. You wouldn't know that unless you read the reviews.
Sort reviews by date because things in the hospitality industry change frequently, said Ulrike Gretzel, of the University of Southern California's Center for Public Relations.
Focus more on reviewers whose travel style is similar to yours than on authors who contribute a lot of reviews, she added. On Booking.com, TripAdvisor and other sites, you can filter by reviewers who traveled as a family, a couple, solo or for business.
Your best bet is to cross-check the same hotel, activity or tour on multiple sites for consistent observations.
A few lesser-known review sites are worth a look as well. Oyster.com sends professional "investigators" to review hotels in 76 countries and cruises on about 100 ships.
For a highly curated look at hotels and resorts in 100 countries, Andrew Harper's Hideaway Report sends anonymous reviewers to luxury hotels and resorts, and recommends only its favorites.
You'll pay a steep $395 per year ($250 for a digital-only membership), but receive services such as updated online reviews, a printed monthly report, regional guidebooks and exclusive perks when booking through a partner travel agency.
© 2018 The Kiplinger Washington Editors, Inc. Distributed by Tribune Content Agency, LLC.