Money
Will uncertainty affect healthcare stocks?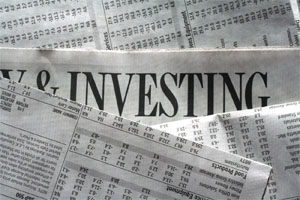 Healthcare stocks historically provide a relatively safe haven in roiling markets. They're less tethered to the economy's every movement than other stocks and tend to be less volatile.
Anxious investors might be considering putting money in the sector, but the current outlook is complicated by uncertainty over the government's changing involvement in healthcare. The wild card is potential cuts to Medicare or Medicaid, soon to be considered by Congress' new debt-reduction supercommittee.
So, is healthcare still a good defensive play given the possible reductions to entitlement programs?
Healthcare stocks may bounce around more than usual for awhile because of the questions. But while extra caution is merited, they still have a strong chance to outperform other sectors in a down market, looking better than most other sectors from a defensive standpoint.
Healthcare companies' recent earnings and full-year outlooks have been strong. And although volatility has been high, the sector's swings have been less severe than in others. The Standards & Poor's 500 index is down about 6.4 percent in 2011, as of late August, for example, while its healthcare components were up 1.4 percent.
Medicare's impact
One big concern is the hit that pharmaceutical stocks could take. A cutback in the $55 billion a year that the federal government spends on Medicare Part D, its five-year-old prescription drug plan, would likely affect prices.
The impact has to do with the difference between Medicare, which is designed to help with long-term care for the elderly, and Medicaid, which covers healthcare costs for the poor.
Seniors who are eligible for both government programs currently are reimbursed at Medicare rates, which are more profitable for pharmaceutical firms, noted Damien Conover, associate director of equity research at Morningstar. If reductions are made, these seniors could be reimbursed at the less generous Medicaid rates instead.
Another problem that could hurt the stocks is the flood of patent expirations and the shift toward generics. Generic versions of seven of the world's 20 top-selling drugs will come on the market in the next 14 months, which will further hurt drug makers' profit margins.
Government cuts raise concern
Still another issue is that healthcare companies count on the government for more money than any other sector, according to Goldman Sachs, and those amounts are now vulnerable to cuts.
It's not just the drug manufacturers, such as Baxter International Inc. (68 percent of revenue from government), but a wide range of firms from insurers Humana Inc. (79 percent) and UnitedHealth Group (35 percent), to medical device makers Becton Dickinson & Co. (66 percent) and Medtronic Inc. (61 percent), to for-profit hospital chain HCA Holdings Inc. (41 percent).
The good news is that stock-watchers say the uncertainties already are factored into stock prices.
Better-than-average cash flows and dividends make healthcare more defensive than the market as a whole, said Mitch Schlesinger, chief investment officer at FBB Capital Partners, an investment management firm in Bethesda, Md.
Among strong companies with attractive dividend yields are Johnson & Johnson (3.6 percent), Novartis (3.6 percent) and Pfizer (4.5 percent). Those looking to buy a fund should consider the iShares S&P Global Healthcare exchange-traded fund (IXJ), which is down 11 percent since early July but still up 0.9 percent this year.
"Healthcare isn't what it used to be in the '90s, when pharmas were coming out with all kinds of miracle drugs and they were considered sexy growth companies," said Russ Koesterich, global chief investment strategist for BlackRock Inc.'s iShares. "But it's a reasonable place to hide given the volatility."
— AP