Celebration of the Arts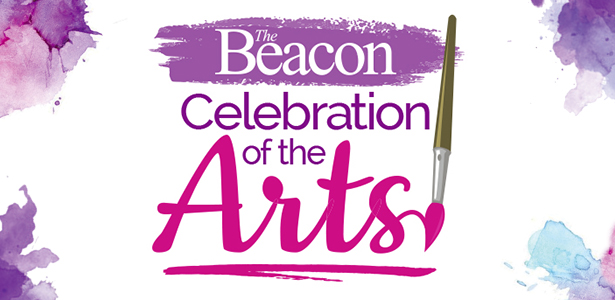 Calling all artists, photographers and poets!
Do you paint or draw? Perhaps you make pottery, jewelry or sculpt. Or do you enjoy digital photography or write poetry?
In whichever of these arts you shine, you are invited to enter your best works in our online Celebration of the Arts competition — open only to amateur artists 50 and over who live in Maryland, D.C. or Virginia.
Winners will receive awards, cash prizes (up to $100), as well as public showings of their works, including the opportunity to exhibit at one or more area galleries.
In addition, photos of all artists and their works will be published in a special "Celebration of the Arts" section to be printed in the September issue of the Beacon.
How to enter
http://www.mdfedart.com/BeaconCelebration
FOR COMPLETE RULES AND INSTRUCTIONS, CLICK HERE.
A brief summary of the rules follows:
You may enter original works created after the age of 50 in one or more of four categories, up to three items in each:
The online competition opens April 1 and runs through June 29, 2018.
http://www.mdfedart.com/BeaconCelebration
PLEASE NOTE: All entries must be photos of your artwork (and even of poetry), and must be uploaded to our online competition website. Click here for complete rules and instructions.
If you need assistance in either photographing your artwork or in uploading your entries, print out the instructions and take them to a friend (or perhaps child or grandchild) who can help you. If you live in a community with a computer center, someone there may also be able to assist you.
There is a modest fee of $10 for each entry. Entering at least one item will entitle you to a one-year membership in the Maryland Federation of Art (new members only; value: $70).
Among other things, that membership will enable you to set up your own portfolio on their website. There you can upload your bio and images of up to 20 artworks or poems, and share the link with family, friends and the community.
Entries will remain archived on the site, and will be visible to the general public once winners are announced. You may also offer your works for sale through the website.
More info
Winners will be announced in August, with first, second and third place awards, as well as honorable mentions.
Community partners, including dozens of area nonprofits and governmental entities, are helping spread the word about the Celebration throughout the region.
Corporate sponsors include AARP, Pepco, Sommerset Retirement Community, Vantage House and Brooke Grove Retirement Village.
Communities and businesses wishing to become sponsors or community partners may call the Beacon at (301) 949-9766.
---
If you would like to receive notifications to contest rules, submission deadlines, or other information about "The Beacon Celebaration of the Arts" please signup for our email list here.
Artists Recently Featured in the Beacon:
Dr. Lori Gottlieb     •     Diane Tuckman     •     Pauline Rakis     •     LeeNan Hayden Manzari     •     Susan Meehan     •     Ron Fedorczak     •     Helen Glazer
Presented in partnership with the Maryland Federation of Art.