Health
A little alcohol OK with most antibiotics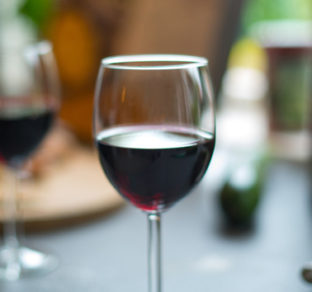 Q: My doctor prescribed a 10-day course of antibiotics for a persistent sinus infection. I usually have wine with the dinner. Do I need to stop drinking?
A: I'd heard the warning to avoid mixing alcohol and antibiotics from friends and family while growing up. But during medical school, I only heard it in reference to a specific antibiotic, metronidazole (Flagyl). People who take metronidazole and drink alcohol can become quite sick with nausea, vomiting, palpitations and facial flushing.
The concern about combining alcohol and antibiotics is not related to the effectiveness of the antibiotic. It's more about side effects.
Of the commonly prescribed antibiotics, very few of them warn against drinking. If you've filled a prescription for amoxicillin, Augmentin or cephalexin (Keflex), you may have noticed that there is no warning sticker about alcohol.
Alcohol reliably causes trouble when mixed with only a handful of other antibiotics. In addition to metronidazole and its close relative tinidazole (Tindamax), avoid drinking while taking:
Furazolidone (Furoxone), an antibiotic used for intestinal infections
Griseofulvin (Grisactin), an antifungal drug used to treat ringworm and other skin or nail infections
Quinacrine (Atabrine), an older antibiotic used to treat malaria and giardia (an intestinal parasite)
These drugs represent a tiny minority of the millions of antibiotic prescriptions written each year. As mentioned, there is no specific advice to avoid drinking alcohol with most commonly prescribed antibiotics.
However, some of the most common side effects of antibiotics (stomach upset, nausea, diarrhea) can overlap with trouble that alcohol can cause (such as stomach inflammation, also called gastritis).
Since gastrointestinal side effects are quite common with erythromycin and related antibiotics (and many others), that's something to be aware of — but it's not generally a dangerous or reliable enough problem that everyone taking erythromycin is advised to abstain from alcohol consumption.
While it's best not to drink while taking certain antibiotics, there are few if any risks associated with drinking in moderation while taking most antibiotics. Always ask your doctor or pharmacist about potential interactions between your medicines, including antibiotics, and your diet.
Robert H. Shmerling, M.D., is Associate Professor of Medicine at Harvard Medical School and Clinical Chief of Rheumatology at Beth Israel Deaconess Medical Center in Boston. For additional consumer health information, visit www.health.harvard.edu.
© 2017 President and Fellows of Harvard College. All rights reserved. Distributed by Tribune Content Agency, LLC.