Health
Can you spot early Alzheimer's disease?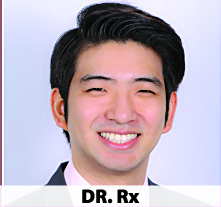 Q: I heard November is Alzheimer's Disease Awareness Month, and I want to learn more about the disease. How do I know if I have it, and is there anything I can do to keep myself from getting it?
A: Alzheimer's disease is a condition that affects the brain and can cause a decline in memory and other mental functions. It is the most common form of dementia.
It is considered a progressive condition, which means it worsens the longer you have it, so it is important to take whatever steps one can to postpone or prevent its occurrence.
Warning signs
Below are 10 early signs and symptoms of Alzheimer's, provided by the Alzheimer's Association:
Memory loss that disrupts daily life: Forgetting recent information or asking about the same things repeatedly.
Challenges in planning or solving problems: Difficulties concentrating on tasks or working with numbers.
Difficulty completing familiar tasks at home, work or leisure: Having a hard time with daily tasks.
Confusion with time or place: Losing track of dates, seasons, passage of time. Forgetting where you are or how you got there.
Trouble understanding visual images and spatial relationships: Changes in vision. Difficulty reading, judging distances, determining colors. Changes in ability to drive.
New problems with words: Having difficulty following a conversation, or repeating things in conversations. Struggling to finding the proper words or calling things by the wrong name.
Misplacing things and losing the ability to retrace steps: Putting things in unusual places. Losing things and being unable to retrace steps to find them.
Decreased or poor judgement: Changes in judgment or decision making. Withdrawal from work or social activities.
Removing self from hobbies, social activities, or projects at work: Avoiding social activities due to changes.
Changes in mood and personality: Increasingly confused, suspicious, depressed, fearful, anxious, upset.
If you happen to notice yourself or a loved one exhibiting these sorts of changes, an important next step would be to set up an appointment with a doctor to discuss any concerns.
Various clinical trials are underway across the country to test possible treatments in early Alzheimer's patients. However, at present, no truly effective treatments have been identified.
Reduce your risk
The main risk factors for developing Alzheimer's disease — age, family history and genetics — cannot be changed. But there are things you can do to help decrease your chances of getting the disease.
Research shows that there is a link between the heart and the head, so maintaining a healthy heart can aid in Alzheimer's prevention.
Exercising for two and a half hours a week and eating a well-balanced, low-sodium diet with lots of fruits and vegetables are great ways to help keep the heart healthy by decreasing high blood pressure, diabetes and high cholesterol.
Studies show that staying mentally active and participating in social interactions is a fantastic way to keep the mind stimulated, which could help lower the risk of declining mental functions.
Serious head traumas may increase your risk of developing dementia, so remember to always use a seatbelt, wear proper protective gear during activities, and "fall-proof" your home by adopting practices such as installing night lights or removing small area rugs.
November is Alzheimer's Disease Awareness Month, so make sure to spread the word about the early warning signs and prevention tips!
David Lee is a fourth-year Pharm.D. student at the VCU School of Pharmacy. He majored in biology at the University of Virginia. His areas of interest are internal medicine and ambulatory care, and he hopes to work as a clinical pharmacist in either an inpatient or clinic setting.