Health
Exercise reduces healthcare costs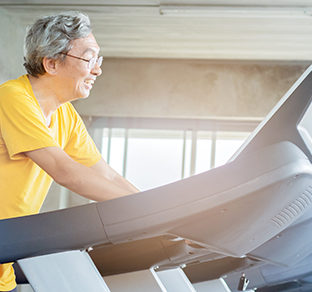 Photo by Nontanun Chaiprakon on Vecteezy
Healthcare costs later in life were significantly lower for adults who maintained moderate or high physical activity levels, according to a new analysis of claims data linked to the National Institutes of Health-American Association of Retired Persons (NIH-AARP) Diet and Health Study.
The study, published in BMJ Open Sport & Exercise Medicine, examined various levels of participation in physical activity throughout adulthood and how activity affected Medicare claims.
Among the findings: Exercisers with a moderate level of activity had healthcare costs $1,200 a year lower after age 65 compared with adults who were consistently inactive from adolescence into middle age. (Moderate exercise involved walking or otherwise being in motion for a few hours most weeks.)
The health costs of those with a high level of activity were $1,350 lower per year. But even late starters benefited: Waiting until middle age to increase activity still led to cost reductions of $824 per year.
Adults who increased physical activity levels in their 20s experienced the most dramatic reductions in health costs: $1,874 lower per year. Even if some of those exercisers decreased activity during middle age, reducing how often they worked out in their 40s and 50s, they still spent about $860 less on healthcare per year than people who were sedentary for most of their lives.
Participation in physical activity was associated with lower risk for several diseases, including cardio­vascular disease, type 2 diabetes, depression, dementia and several cancers, as well as lower risk of premature death.
© The Kiplinger Washington Editors, Inc. Distributed by Tribune Content Agency, LLC