Health
Get help finding the best Medicare plans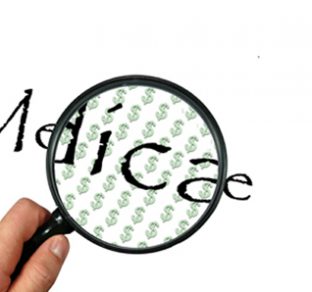 Each autumn brings open enrollment season for Medicare, where beneficiaries can choose either a new Medicare Advantage Plan or a Part D prescription drug plan if they would like to change providers for the coming year. Such changes can be made this year between Oct. 15 and Dec. 7.
Because Medicare recipients' medical needs and Part D plans both may change, it's a good idea to review all your options before the deadline.
Watch your mailbox for your current plan's Annual Notice of Change. It should arrive around the end of September, and will indicate any 2019 changes to the cost and coverage of your current plan. Pay particular attention to changes in drug formularies (the list of particular drugs covered by your insurance), drug pricing tiers, and co-pays for the drugs you take.
For instance, "a drug in a lower tier with a $5 co-pay might be shifted to a different tier with a $10 co-pay or $20 co-pay," said Brandy Bauer, communications manager for the National Council on Aging's Center.
"You wouldn't believe how many people don't pay attention to the information their plans mail to them," said Raphael Espinoza, the director of Montgomery County's Senior Health Insurance Assistance Program, known as SHIP for short.
"Those letters tell you the changes that are coming next year. In many cases, if not all, they will affect you directly," Espinoza explained. "Your current plan may no longer cover the particular medications you are taking. If you do nothing [in such a case], then a drug that may have cost you $25 a month for the past year could start costing you $500 a month."
SHIP offices offer free help
One way to sort through the confusing thicket of plans, tiers, copays and more is to enlist the help of SHIP, a federal government-supported service available throughout the U.S. SHIP programs sometimes go by another name. In Virginia, for example, it is known as the Virginia Insurance and Counseling Program (VICAP).
Throughout the year, these free health insurance counseling services provide information about and assistance with all facets of Medicare.
Most SHIPs also offer free telephone counseling services that can answer questions about coverage, assess eligibility for Extra Help programs (which assist those with lower incomes to pay their drug costs), and share insights about how to resolve issues.
So far this year, Montgomery County SHIP experts found $356,000 in drug cost savings for the 148 Medicare beneficiaries who sought their help. In fact, 120 of those getting assistance were told to change drug plans to save money. Twelve were able to save $5,000 by following SHIP's advice!
Fairfax County's VICAP program saved Medicare recipients $1.6 million between fall 2016 and fall 2017, said assistant program director Kristin Helfer Koester. This includes not just Part D and Medicare Advantage Plans savings, but also appeals that are filed when benefits are denied.
The Montgomery County SHIP office requires those requesting help during this busy period to fill out a worksheet that includes information on the drugs they are currently taking. The form must be returned to SHIP by Nov. 10 in order for the analysis and results to be returned to you so you can make changes before the open enrollment deadline of Dec. 7.
To request a form or other information from your local insurance counseling program, see the contact information at the end of this article.
How to do it yourself
You can also find the best plan for you on your own with the Medicare Plan Finder at Medicare.gov. Type in your Zip code, the drugs you take and the dosages. The online tool will calculate your total costs (premiums plus out-of-pocket costs for your drugs) for each plan available in your area.
When weighing your options, these three C's are critical: costs, coverage and convenience. These three can intertwine. You may prefer to pick up your prescriptions at your local pharmacy, for instance, but getting prescriptions by mail could be cheaper.
You may also run into plans that use step therapy, in which you have to try a generic first before you can go to a brand-name drug.
In comparing plans, consider your out-of-pocket drug costs as well as monthly premiums, because some plans may offer low premiums but require higher out-of-pocket costs. Also look at co-pays, particularly for retail pharmacy networks.
Medicare Advantage Plans
People shopping for Medicare Advantage Plans need to pay attention not only to drug costs and coverage but also to provider networks. These plans are offered by private companies approved by Medicare. Most include a drug benefit.
Unlike traditional Medicare, Advantage plans have limited provider networks — and some networks are narrower than others. If you have certain doctors you like to see, check to see if their services will be covered — and what your costs would be if they aren't in a particular plan's network.
Also, some Advantage plans offer coverage that traditional Medicare doesn't, such as for vision and dental care, or hearing aids. Compare those extras as well.
How to contact your local SHIP
In Maryland:
Montgomery County SHIP: (301) 255-4211
Prince George's County SHIP: (301) 265-8450
In Northern Virginia:
There are three offices of the Virginia Insurance and Counseling Program, VICAP:
Fairfax County: (703) 324-5851
Arlington County: (703) 228-1700
Alexandria: (703) 746-5999, option 1
In Washington, D.C.:
The Health Insurance Counseling Project: (202) 994-6272
Rachel L. Sheedy writes for Kiplinger's Personal Finance, from which part of this article is taken.
---
Note to Maryland State retirees
As part of state pension reform lawmakers approved in 2011, retired state employees eligible for Medicare will be moving from the state's prescription drug program to the federal Medicare Part D program in January. State retirees must sign up for Part D by Dec. 7 to be covered next year.
In a one-year transition program, the state will reimburse all out-of-pocket pharmaceutical expenses for affected retirees that go over $1,500. That's the limit under the current state plan.
Officials say additional help for state retirees will come through the state's Senior Prescription Drug Assistance Program. It helps low- and middle-income residents with their Medicare Part D premium and coverage gap costs.
To learn more about the changes, see https://dbm.maryland.gov/benefits/Pages/EGWP.aspx. Information is also being mailed to state retirees' homes. For more information, call (410) 767-4775.