Health
Healthy men 55+ sought for paid research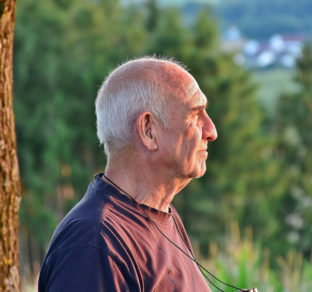 Some studies show that when you get cold, you burn more calories to keep your body warm. A kind of body fat called brown fat may be especially good at burning calories.
Brown fat is a special kind of fat, typically having a greater number of blood vessels, that can quickly generate warmth. For many years, hibernating animals and infants have been known to have brown fat. Recently, it has been suggested that adult humans also have brown fat.
If brown fat becomes active (burns calories) in adult humans when exposed to cold, then these people would tend to burn off more calories and might not gain weight easily. Learning more about the relationship between energy expenditure, brown fat, environmental temperature, and body temperature may help explain why some people become obese and other people do not.
Older men needed
The National Institutes of Health (NIH) is now seeking Caucasian men ages 55 to 75 as part of a larger study on how the body burns calories when exposed to different temperatures. The study is also looking at how brown fat burns calories in cold temperatures.
NIH has already studied young lean and obese Caucasian men, and is now opening the study to older men of normal weight and young African American men.
"We also anticipate future studies to expand to other ethnicities and races of both genders," said Suzanne McGehee, a certified registered nurse practitioner in NIH's Human Energy & Body Weight Regulation Core.
Paid in-patient study
The study first involves a screening visit, including medical history, physical exam blood tests, and an EKG to monitor heart rhythm.
The study involves an 11-day in-patient stay at NIH's Metabolic Unit of the National Institutes of Health Clinical Center. All meals will be provided. During this time, patients cannot leave NIH's Clinical Center.
Participants will stay in a specialized room with different temperature settings up to five hours per day. Temperatures will range from about 61 degrees to 88 degrees Fahrenheit. Body temperature, activity, calorie burning, and cold/hot sensations will be monitored.
On the study day of the coldest temperature, participants will have an imaging study to look for brown fat activity. Every afternoon, participants will walk for 30 minutes on a treadmill.
Men in the study must be generally healthy, with a normal body mass index (BMI) of 18.5 to 25. They cannot have hypo- or hyper-thyroid conditions or psychological conditions, such as claustrophobia, clinical depression or bipolar disorders. They cannot have either gained or lost more than 5 percent or their body weight in the last six months, or have diabetes, kidney disease or abnormal liver function.
Participants must be non-smokers and must not have a history of illicit drug use or alcohol abuse in the last five years.
The study pays $1,700 if all 11 days of testing are completed.
To learn more, call NIH's recruitment line at 1-866-444-2214 (TTY 1-866-411-1010). Refer to study #12-DK-0097, cohort #5.