Health
How to find out about Alzheimer's studies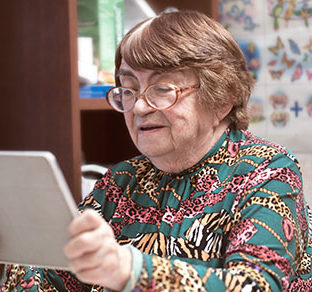 Photo by motionlantern on Vecteezy
If you or a loved one has received an Alzheimer's diagnosis, you may want to join a community of people in the same boat. There's strength — or at least comfort — in numbers, after all.
A 21-year-old organization called UsAgainstAlzheimer's invites everyone affected by the disease or other dementia to sign up for a health registry called the A-List. Everyone, including caregivers and those who are simply interested in brain health, is welcome to join the web-based network.
"The inspiration for the A-List was to validate caregiver insights, which are so important to this disease," said Virginia Biggar, program director of the A-List.
So far about 8,000 people are on the A-List, and the organization is seeking to enroll 10,000 total.
Once you have placed your name on the A-List and signed an optional consent form, Biggar said, "then you're in the loop for all the virtual studies" on Alzheimer's or other dementias. "You can do this from the comfort of your home."
Then, if you'd like, you can help the organization by enrolling in its ongoing study called the What Matters Most Insight study.
Participants in the What Matters Most Insight study complete anonymous surveys twice a month via phone or email.
Past survey topics include challenges for caregivers; dementia symptoms, such as agitation; managing the COVID-19 pandemic; and traveling with dementia, according to the website.
During the pandemic, one of the surveys asked A-Listers, "What is one thing you've learned about yourself?" Biggar compiled the answers in a publication about the impact of the pandemic on caregivers and their families.
Since the A-List launched three years ago, USAgainstAlzheimer's has published more than a dozen papers about its research.
Participation in the A-List and What Matters Most study is free. Other studies that the A-List publicizes may occasionally offer gift cards as compensation, Biggar said.
For more information, visit usagainstalzheimers.org/networks/A-LIST.