Health
Leave leaves on yards to aid biodiversity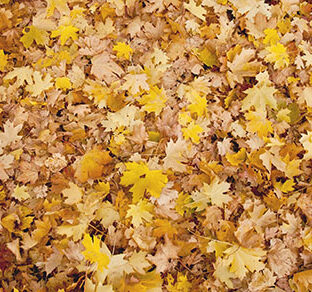 Photo by axonite on Vecteezy
A new study finds the autumn chore of raking leaves could be a disservice to budding plant life.
The National Wildlife Federation found that fallen leaves can be crucial to biodiversity. Experts find keeping leaves in a yard has a similar effect to spreading mulch. They cover roots under plants, suppress weeds, and keep the soil moist.
While the group's research finds this is common knowledge, only 25% of people surveyed said they actually leave their fallen leaves.
Holly Shimizu, a board member of the American Horticultural Society, said for a lot of people, it comes down to aesthetics.
"A lot of people, they love everything super neat and tidy, and if you're using leaves as your mulch, it's not going to have that same totally tidy, neat look," she said. "It's going to be a little bit more natural looking."
But, she added, the perception is slowly changing as more people are working with nature in their gardens. The report reflects this shift, as 82% of people surveyed are open to keeping leaves where they are to benefit wildlife.
While keeping leaves has benefits, there are limits to how well this can work.
David Mizejewski, a naturalist with the National Wildlife Federation, said a portion of the yard being covered with leaves can benefit wildlife, but leaving a couple of inches of leaves on a lawn will kill it.
Either way, bagging leaves as trash is not a better alternative. "Bagging them up and sending them to the landfill actually is a really bad thing," he said. "It contributes some really nasty greenhouse gasses to the atmosphere that are a piece of climate change."
Mizejewski noted some states have taken action to keep leaves out of local landfills. The U.S. Composting Council finds that 17 states (including Maryland) ban disposing of yard debris with trash.
Those states, along with many counties in Virginia (including Arlington County and Prince William County, as well as the City of Alexandria) collect leaves and other yard debris to create compost or mulch.
—Virginia News Connection, a bureau of the Public News Service