Health
New health study seeks older volunteers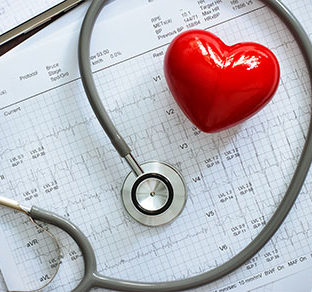 Most of us have never heard of a condition called clonal hematopoiesis of indeterminate potential (also known as CHIP). But 10% of people over age 60 have the condition — and may not know it.
"It's really common in older people," said Emma Groarke, principal investigator of a study on the condition at the National Institutes of Health (NIH). She describes CHIP as "genetic changes that are found in blood cells that seem to predispose people to other diseases that are not blood disease."
If you have CHIP, you're more likely to have heart disease, for instance. Researchers at NIH's National Heart, Lung, and Blood Institute want to find out why.
A study will observe people with CHIP to see how it leads to blood cancers and heart disease, and researchers will also look at other organs or diseases that are linked to the condition.
Recently discovered
You may be diagnosed with CHIP if you took a commercial blood test for an ancestry service such as 23andMe, or if your doctor ordered a specific blood test. It's often overlooked, though.
In fact, researchers only recently discovered the condition. After combing through stored blood samples in a biobank, they discovered that many samples had mutations. They announced their findings in 2016.
"They saw that these mutations were very common in what were thought to be healthy people," Groarke said. "The older you are, the more likely you are to have some of these mutations."
But most of what scientists know about CHIP is from these stored blood samples. They'd like to learn more about the condition by following patients in real time.
"We want to track patients who have these mutations and see what happens," Groarke explained.
Volunteers are sought
In the new observational study, volunteers who have been diagnosed with CHIP will visit NIH for two or three days for a battery of tests, including a full physical, blood tests, vitamin level tests, cardiac tests, and lung and liver function tests.
Then they'll come back once a year for 10 years, with retesting every one to three years, depending on the procedure.
Participating in the study may help future generations — and it's a great way to get a thorough medical exam.
"You get a lot of free medical testing, and that will be sent to your doctor," Groarke said. "If there's anything abnormal, we would follow up and advise [patients] to go to a heart doctor or liver doctor," for example.
It's free to participate in the CHIP study, and your transportation costs may be covered.
To learn more, or to volunteer, call the NIH Clinical Center Office of Patient Recruitment at 1-866-444-8810.