Health
One-sided headache may need attention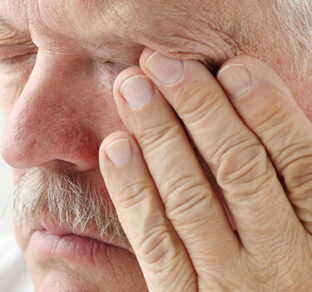 Q: How would a person know if a one-sided headache around the temples is just a migraine or something more serious, like temporal arteritis?
A: Throbbing pain in the temples, especially on just one side of your head, is a common symptom of migraine pain.
But when throbbing turns into a constant headache, and it's accompanied by pain when you touch your temples, you need immediate medical evaluation. It may be a sign of temporal arteritis.
Temporal arteritis is a condition caused by inflammation of one or more large arteries. It typically strikes either or both large temporal arteries located on the side of the head.
Also known as cranial or giant-cell arteritis, this painful condition almost always occurs in people 50 or older.
People with temporal arteritis describe the pain as severe, throbbing, and burning — most often at the temple on one side of the head. Other symptoms, such as a low-grade fever, fatigue, loss of weight or appetite, or a tender scalp or temple may also occur. Chewing may cause aching jaws.
Doctors don't know what triggers the problem, but it involves a misguided immune response causing inflammation of artery walls. The resulting swelling can progressively narrow the affected vessels, reducing blood flow.
In severe cases, arteries become totally blocked. If this happens in the artery supplying the retina, it threatens the vision in that eye. However, when caught and treated early, temporal arteritis responds well to medication.
A doctor who suspects temporal arteritis will check your blood's erythrocyte sedimentation rate (ESR) and/or C-reactive protein (CRP). A high level of one or both suggests there's inflammation in your body. In some centers, an ultrasound of the temporal arteries can confirm the diagnosis.
But the surest way to diagnose the condition is to remove part of the blood vessel and examine it under a microscope for changes in the artery wall. Confirming temporal arteritis is crucial because the condition requires long-term treatment with drugs to reduce inflammation.
If your symptoms, exam and blood test strongly suggest temporal arteritis, therapy with high-dose corticosteroids needs to start as soon as possible. Most doctors will begin corticosteroid therapy as a precautionary measure before having an ultrasound or taking a blood vessel biopsy.
If the diagnosis is confirmed, you will need to take prednisone or another corticosteroid at a high dose until symptoms have disappeared and the laboratory tests are close to normal. This usually takes at least a month. The dosage is then gradually decreased.
Your doctor may suggest adding another anti-inflammatory drug, such as tocilizumab, to help more rapidly reduce the dose of prednisone.
© 2023 Harvard University. Distributed by Tribune Content Agency, LLC.