Health
Q&A: Joints and weather; heartburn diet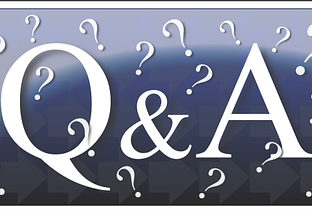 Image by Eligrek243 on Pixabay
Q: My friend swears that changes in the weather cause her joints to ache more than usual. Is this real or just a myth?
A: The belief that weather affects aches and pains in the joints is longstanding. But there is no convincing science to back that up.
The question has been studied extensively. While a definitive answer is nearly impossible to provide — because it's hard to prove a negative (prove that something doesn't exist) — researchers have been unable to make a strong case for a strong connection.
A recent study finds no connection between rainy weather and symptoms of back or joint pain. This conclusion was based on a staggering amount of data: more than 11 million medical visits occurring on more than two million rainy days and nine million dry days.
Not only was there no clear pattern linking rainy days and more aches and pains, but there were slightly more visits on dry days.
An earlier Australian study found no link between back pain and rain, temperature, humidity or air pressure. This study collected data regarding features of the weather at the time of first symptoms, and compared it to the weather a week and a month before.
But a different study found that among 200 patients followed for three months, knee pain increased modestly when temperature fell or barometric pressure rose.
It's worth remembering that humans have a remarkable tendency to remember when two things occur or change together (such as wet, gloomy weather and joint pain), but remember less when things do not occur together.
That rainy day when you felt the same as you usually do is unlikely to be so notable that you remember it. If you rely solely on memory rather than on more rigorous, data-based evidence, it's easy to conclude a link exists where, in fact, none does.
When my patients tell me they can predict the weather by how their joints feel, I believe them. It's hard to discount it when so many people notice a connection. They could represent an exception to what the studies show.
But I also believe the science. Until I see evidence that's even more compelling, I remain a skeptic about the weather and arthritis connection.
By Robert H. Shmerling, M.D., associate professor of Medicine at Harvard Medical School.
Q: My diet to help my heartburn is so boring. Do you have some suggestions for tastier foods that can I try?
A: Putting some restrictions on the foods you eat to limit acid reflux is an important part of good heartburn control. But it doesn't mean it has to be bland.
The most common cause of heartburn is called gastroesophageal reflux disease (GERD). It occurs when stomach acid backs up into the esophagus, the tube connecting the mouth and stomach, usually because the ring-like muscles that prevent backflow stop working properly.
In addition to heartburn, GERD may cause nausea, a sour taste in the mouth, difficulty swallowing, a sore throat, coughing, and tightness in the chest.
Typical foods that trigger GERD symptoms include spicy foods, citrus, tomato sauces and vinegar. Fatty and fried foods linger longer in the stomach. That may increase stomach pressure and force open the muscles that keep stomach acid out of the esophagus.
Other common heartburn triggers include chocolate, caffeine, onions, peppermint, carbonated drinks and alcohol.
But the foods that bother people with acid reflux are different for everyone. That's why it's a good idea to keep a journal noting which foods trigger your symptoms.
You can still enjoy lean meats, fish, poultry, vegetables, legumes, fruits and whole grains. The trick is making them flavorful. Here are some ideas to keep dazzle in your diet.
If spices bother you, try using only small amounts, and be mindful of blends that contain cayenne or chili powder. Or use fresh herbs instead. Fresh herbs are less concentrated and may be less irritating.
Another way to bring out flavor: roast your food. This makes vegetables sweeter. The natural sugars come out and caramelize.
Carrots, sweet potatoes, cauliflower, broccoli, squash and Brussels sprouts work well. Broiling, sautéing or grilling food also brings out intense flavor.
Eat vegetables raw. Tomato sauce may bother you, but a fresh tomato may not. Instead of vinegar or citrus dressing for your salads, consider a yogurt-based dressing.
Use sauces, but cut the fat. For example, blend low-fat yogurt with cucumber and basil, or sauté mushrooms in a little olive oil
Or make a pesto. Blend basil, pine nuts, Parmesan cheese and a dash of olive oil or water. Pesto goes great with pasta.
By Howard LeWine, M.D., an internist and assistant professor at Harvard Medical School.
© 2019 President and Fellows of Harvard College. All rights reserved. Distributed by Tribune Content Agency, LLC.