Health
Qs & As on blood pressure and leaky gut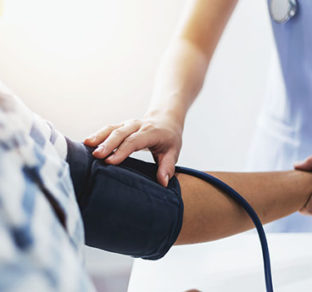 Q: I already take two different blood pressure medicines, but my top number is still too high. I would like to bring it down without taking an additional drug. What can I do?
A: You may need to ramp up healthy habits to maximize their blood pressure lowering effects. Start by eating a plant-based diet that's low in salt; aim for less than 2,400 milligrams of salt per day.
You should also be getting at least seven hours of sleep per night, limiting alcohol, avoiding smoking, and maintaining a healthy weight.
And if you're not exercising much, it's time to start. Exercise boosts cardiovascular health in many ways. And a small, randomized trial published in JAMA Cardiology suggests that aerobic exercise (the kind that gets your heart and lungs pumping) may be another effective treatment for hypertension that's tough to control.
In the study, people who walked, cycled, or both — for 40 minutes, three times per week, for 12 weeks — lowered their blood pressure by seven points in the top (systolic) number of their blood pressure measurement, and five points in the bottom (diastolic) number of the measurement, compared with people who didn't exercise.
You may be taking an over-the-counter product or supplement that is raising your blood pressure. Bring your doctor a list of all the medications you are taking, or bring a bag with all the medication bottles.
Include over-the-counter drugs, vitamins and supplements. The list, or bag, of medicines can help your doctor identify if any are contributing.
For example, taking nonsteroidal anti-inflammatory drugs (NSAIDs) such as ibuprofen (Motrin, Advil) can raise blood pressure. So can decongestants (such as phenylephrine found in many cold medicines). Alternative medications or physical therapy to relieve arthritis pain can decrease or eliminate the need for NSAIDs.
If these strategies don't reduce your blood pressure, your doctor may feel it's necessary to prescribe more pills. But don't despair. No matter what you are taking now, your doctor should be able to make affordable changes in your blood pressure medications to bring down your numbers.
Q: What is meant by a leaky gut and why is it a problem?
A: It begins at the cellular level. The lining of the intestine is made of millions and millions of cells. These cells join together to create a tight barrier that acts like a security system and decides what gets absorbed into the bloodstream and what stays out.
However, when the gut becomes unhealthy, the lining can weaken, so "holes" develop in the barrier. The result is that toxins and bacteria can leak into the bloodstream.
This can trigger inflammation in the gut and throughout the body and cause a chain reaction of problems such as bloating, gas, cramps, food sensitivities, fatigue, headaches and joint pain, to name a few.
How do these "holes" form? Blame genes and diet. Some people may have a weaker barrier because they were born with it, or they follow an unbalanced diet low in fiber and high in sugar and saturated fats, which may be the trigger that weakens the gut lining.
Age also plays a role since, as you age, cells get damaged more easily and heal slowly, if at all, so the gut becomes more vulnerable.
It is still not clear how large a role leaky gut plays in overall health. Digestive conditions like ulcerative colitis, Crohn's disease and celiac disease share many of the same symptoms as leaky gut, and are all linked with chronic inflammation. But it's not known how, or if, they are connected.
Some research suggests leaky gut is linked with a higher risk of autoimmune diseases (such as lupus and multiple sclerosis) or chronic fatigue syndrome. But this is still just an association, and studies have yet to identify any cause and effect.
The challenge is that it's difficult to measure the strength of a person's gut barrier, so you can't know for certain when a leaky gut is really present, or what influence it may have elsewhere in the body.
The best way to protect yourself from a leaky gut is to invest more in your overall digestive health. This means being more attentive about following a gut-healthy diet to help reduce inflammation, like limiting processed and high-sugar foods, and ingesting sufficient amounts of fiber.
© 2023 Harvard University. Distributed by Tribune Content Agency, LLC.