Health
Researchers seek to prevent Alzheimer's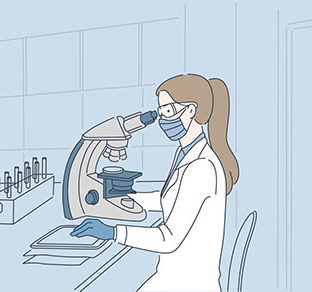 Image by eman.hamden836574 on Vecteezy
While some scientists are working on medications to treat memory loss, other researchers are looking for ways to prevent Alzheimer's disease entirely.
Now a global study is under way to track the brains of healthy older adults who don't yet have memory loss. Called the Ahead Study, it will enroll 8,000 participants at 100 sites in several countries. Howard University in Washington, D.C. is one of those sites.
The historically Black university is a key part of the Ahead Study because older Black people are twice as likely to develop Alzheimer's disease as white seniors. Hispanic or Latino seniors are about 1.5 times as likely to be diagnosed with Alzheimer's disease as white seniors.
"For almost 100 years since Dr. Alois Azheimer first described the disease, we really didn't have a way of diagnosing the disease in a living person. We had to wait until someone died," said Dr. Thomas Obisesan, a geriatrician and professor of medicine at Howard University. "That's too late in the process."
Just in the last decade, though, "we've been able to discern the abnormal protein that causes the disease in a living person," Obisesan said.
The abnormal protein (called amyloid-beta) in the brains of people with Alzheimer's disease begins to accumulate 15 to 20 years before memory loss begins.
The Ahead Study will track that accumulation in the brains of normal, healthy adults while delivering a promising new treatment.
"We are actually now enrolling people who have the abnormal protein in the brain but who do not yet have memory loss to see if we can prevent them from having memory loss," Obisesan said.
Payment after each visit
Funded by the National Institutes of Health (NIH) and Eisai Inc., the Ahead Study is a Phase III trial that will test an investigational treatment, called lecanemab, which seeks to delay memory loss.
In July, Eisai and Biogen announced positive results from an earlier study of lecanemab. The monoclonal antibody "selectively binds to neutralize and eliminate soluble, toxic amyloid-beta aggregates," according to a July statement by Eisai.
Anyone between the ages of 55 and 80 who does not have Alzheimer's, regardless of race or ethnicity, is welcome to volunteer.
Since the Ahead Study is a randomized, blind study, some participants will receive a placebo rather than the investigational treatment. Neither participants nor the researchers will know who gets the placebo.
Once enrolled, participants will receive $50 per visit to the Howard University clinic, where they will answer surveys, give blood, receive an infusion of the study drug or placebo via an IV, and undergo an occasional PET scan of their brain. PET scans have been used in this research for the past 15 years to track the buildup of plaque in the brain.
The Ahead Study lasts approximately four years, with researchers checking in with patients by phone or in person once or twice a month.
"This is a very devastating disease with many sociological and economic consequences," Obisesan said. "The only way we can really put a dent in the disease is through clinical trials."
For more information or to volunteer, call (202) 865-3776 or visit aheadstudy.org.