Health
Review your Medicare plans by December 7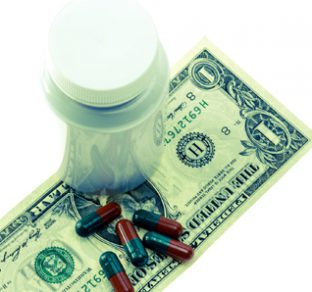 Medicare's open enrollment for drug and health plans is underway until Dec. 7, which means now is the time to review your choices for 2018. At a minimum, look at next year's terms for your current plan, because what works for you now may not be the case as of Jan. 1.
Each year, plans can change their premiums, copays/coinsurance and networks, as well as covered drugs and services. By not reviewing your options, you may be stuck with a plan that no longer meets your needs, or you may miss an opportunity to switch to a better plan.
For Medicare stand-alone Prescription Drug Plans, the review is based on your list of medications and your pharmacy. For Medicare health plans, such as HMOs and PPOs, you will also need to consider the network of providers, costs, rules and additional services.
Here's a look at some of the major changes for next year for Howard County:
Prescription drug plans
Relatively stable list of plans: For 2018, there are two new plans (Aetna Select and Express Scripts Saver) and one terminating plan, increasing the total number of plans from 20 to 21. Members of the terminating plan, First Health Premier Plus, are being automatically moved to First Health Value Plus. Just like everyone else, they should do a 2018 review to see if that plan is a good fit, or whether they would prefer a different option.
Cost sharing and other considerations: As in previous years, most plans are adjusting their monthly premiums, ranging from a decrease of $5.30/month to an increase of $18.10/month. Since your costs include tiered copays/coinsurance and possibly a deductible, it is important to look at total costs.
The maximum deductible is going up by $5 (to $405) in 2018, but seven plans have a zero deductible, and three are under the maximum amount. Most plans exempt low-tier medications from the deductible if you use a preferred pharmacy or mail order.
Remember to identity if there are any restrictions on your medications, and whether your pharmacy is in the plan's network.
Medicare Advantage/health plans
New and ongoing plans: In total, there are 21 Medicare Advantage and health plans for 2018, including three new HMO plans (Johns Hopkins and Kaiser Permanente) and one new PPO Special Needs Plan (for beneficiaries living in a nursing home) from UnitedHealthCare. Going into next year, the Kaiser Permanente plans remain the only ones with the highest (five star) rating from Medicare.
Terminating plans: Cigna is terminating its Medicare Advantage plans for Howard County (although these plans are continuing in other areas).
If you are currently a member of one of these plans, if you do not act by Dec. 31, you will begin 2018 with Original Medicare (Parts A and B) and no Medicare drug coverage. While you will have rights to select a Medicare health plan, Medicare drug plan, and/or a Medicare Supplement Policy (Medigap) into early 2018, the best time to select a new plan is before the end of December.
Additional benefits and other considerations: Many of the plans are expanding benefits for services not covered by Original Medicare, such as hearing aids and/or dental care, which may be of interest to you.
Keep in mind that when deciding if a Medicare Advantage/health plan is right for you, it is important to take the time to look into the details. This will help you avoid unpleasant surprises, and reduce the likelihood of your needing to change plans during the next enrollment period, which could be disruptive to your health care.
Medicare Supplement/Medigap policies
Medigaps are not part of the fall open enrollment period. You can apply for a policy at any time of the year, but you may be subject to medical underwriting, so do not cancel your current Medigap until you are sure the new one is in place.
If you decide to drop a Medigap policy to try a Medicare Advantage HMO or PPO for the first time, you can reinstate your Medigap within one year if you are not happy with the Medicare Advantage plan.
Assistance programs
There are programs available to help with the costs of Medicare for which you can apply at any time of the year. If you have gross income less than $36,180 a year as an individual or $48,720 for couples, you may qualify.
While reviewing and comparing plans can seem daunting, the SHIP (State Health Insurance Assistance) Program of Howard County can help. SHIP provides free, unbiased local help with Medicare. Call (410) 313-7392 to schedule an appointment.
Barbara Albert is the SHIP program manager with the Howard County Office on Aging and Independence.