Health
Safely using over-the-counter pain meds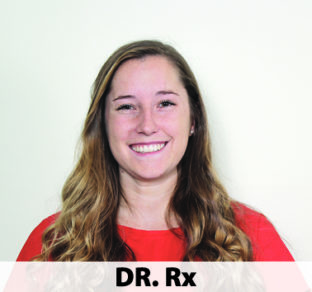 Q: Are over-the-counter acetaminophen and non-steroidal anti-inflammatory medications safe for older adults?
A: Yes, non-prescription over-the-counter (OTC) medications are generally safe for older adults, but should still be used cautiously in some individuals.
Options for OTC pain management can be broken down into two categories: acetaminophen and non-steroidal anti-inflammatory drugs (NSAIDs), such as ibuprofen, naproxen and aspirin.
Acetaminophen (one brand name is Tylenol) may be the safest OTC pain medication for older adults. Regular strength (650 mg.) can be taken every four to six hours, up to 3,250 mg. per day. If using extra-strength 1,000 mg., it can be taken every six hours, up to 3,000 mg. per day.
Keep in mind that acetaminophen can be found in many OTC medications, such as cold and flu products. So make sure you consider the acetaminophen in all the medicines you are taking to avoid possible overdosage.
Cautions with acetaminophen
Though generally safe, acetaminophen should still be used with caution, as it has the potential for severe liver damage if the maximum recommended dose is exceeded, or if you take acetaminophen with more than three alcoholic beverages a day.
Symptoms of liver damage from acetaminophen include dark urine, fatigue, lack of appetite, upset stomach, nausea or vomiting, and/or yellow skin or eyes. If you have liver disease or kidney impairment already, be cautious when using acetaminophen and ask your healthcare provider how much is safe to take, if any.
Some rare but serious side effects that may occur with acetaminophen use include an allergic reaction (hives, rash, itching, chest or throat tightness, or swelling of the face, lips, tongue, or throat), inability to urinate as you normally do, or a serious skin reaction called Steven-Johnson syndrome (red, swollen, blistered or peeling skin, and/or sores anywhere in and around your face).
If you find yourself having any of these side effects, contact your doctor or get medical help as soon as possible.
NSAID options and limits
OTC NSAIDs include ibuprofen (200 mg. every four to six hours, may increase to 400 mg. but not to exceed 1,200 mg. per day), naproxen (220 mg. every eight to 12 hours, up to 660 mg. per day), and aspirin (325 to 650 mg. every four hours, up to 4,000 mg. per day).
NSAIDs are safe for older adults as long as you closely follow all cautions and recommendations for each product.
These medications can reduce kidney function. In general, older adults should be cautious when using these medications if you have high blood pressure, kidney problems, heart failure, or are taking steroids or blood thinners.
For adults over 75 years old, there is an increased risk of stomach bleeding and peptic ulcer disease with NSAIDs. Talk with your healthcare provider to confirm that an OTC NSAID is a safe option for you to use.
Consider these warnings and precautions when deciding on an oral OTC pain medication. Report any other medication use to your healthcare providers, and read the package label carefully for the directions for use, alcohol limits (if provided), and warnings sections. If you have any questions, your pharmacist is always a good information resource.
Priscilla Harrison is a third year Pharm. D. student at VCU School of Pharmacy. She majored in Biochemistry at Christopher Newport University. Her main focus area is in critical care, and she hopes to specialize in neonatal or pediatric intensive care.