Health
Some good reasons to eat more oatmeal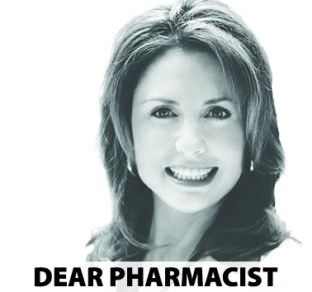 Most people conjure up an image in their mind about eating oatmeal. It's usually the vision of someone over the age of 60, seeking the joys of regularity. But it should not be that cliché.
If you're interested in a good meal that is packed with vitamins and minerals, and even some cancer-fighting phytonutrients, oatmeal should be at the top of your list. Oatmeal can also help support you in your quest to fight diabetes, obesity and colon problems.
Full of fiber, iron, vitamins
Oats are a very healthy source of carbs, fat, protein and fiber.
In a study in the Netherlands with over 2 million people, scientists learned that for every 10 grams of fiber added to the diet, colon cancer risk is reduced by about 10%.
They also noted that no matter when you begin upping your intake of dietary fiber, the benefits to your health are virtually immediate.
Oats also contain many vitamins and minerals, especially iron. What's nice about this is that iron supplementation can be very hard on your gastrointestinal tract, and can cause stool discoloration, cramps, constipation and severe nausea or vomiting.
So to have a delicious meal and know that you're getting much needed iron can be a blessing.
A good sized serving of oatmeal imparts over half your RDA for Vitamin B1, as well as being a rich source for other B vitamins.
B vitamins contribute to the production of good mood neurotransmitters, thus lessening depression, anxiety and insomnia. They are also known for their role in burning calories and food metabolism, as well as red blood cell production
The soluble fiber in oatmeal can slow down the rate at which carbs are broken down and digested. This stabilizes your blood sugar, preventing crazy peaks and troughs.
Because it keeps blood sugar stable, oatmeal is theoretically great at preventing complications from diabetes or other chronic illnesses. It literally improves insulin resistance.
Oatmeal lovers are less likely to go on statins. That's because oatmeal can lower total as well as LDL cholesterol. Eating oatmeal even twice a week can have an immediate impact on longevity.
Increase satiety, lose weight
Oatmeal, in my humble opinion, is one food you should embrace when you're pursuing additional weight loss. Not only does it make you feel full almost immediately, you carry that feeling of fullness for hours.
Eating oatmeal for breakfast may prevent the urge to snack an hour later because this grain is relatively low on the glycemic index.
In contrast, most cereals and morning grains are disguised as healthy but they contain a lot of sugar, and they spike your blood sugar. When it crashes an hour or two later, you are hungry again.
It's not that way with oatmeal unless you buy the kind that is essentially candy, tainted with artificial colors or flavorings and refined sugar.
Today's article is about real (plain) oatmeal, the steel cut kind. It contains more fiber and keeps your stomach feeling full longer so you eat less during the day.
That specifically translates to reduced overall caloric intake, and that's precisely what you need to start losing weight.
If you'd like a longer version of my article, sign up for my free newsletter at suzycohen.com and I'll email it to you. You'll also get a downloadable copy of my ebook, Spices That Heal.
This information is opinion only. It is not intended to treat, cure or diagnose your condition. Consult with your doctor before using any new drug or supplement.
Suzy Cohen is a registered pharmacist and the author of The 24-Hour Pharmacist and Real Solutions from Head to Toe. To contact her, visit www.SuzyCohen.com.