Health
Steps to take to avoid the flu this year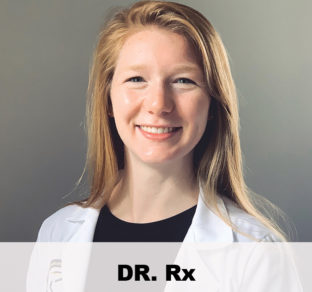 Q: During a recent visit I noticed that my local pharmacy was advertising the flu shot. Is it too early to get the vaccine? What else can I do to prevent getting the flu?
A: It is not too early to receive your flu shot! Flu season occurs during the fall and winter months and typically peaks between December and February.
After you receive the flu shot, your body's immune system takes about two weeks to fully respond and for you to be protected. Therefore, it is best to get vaccinated early in the fall, before flu season begins.
The Centers for Disease Control (CDC) recommend that most people get a flu vaccine by the end of October.
The most important step to protecting against the flu is to get vaccinated. The CDC recommends a flu shot each year for everyone six months of age and older. Besides getting your flu shot, you can protect yourself against the flu by:
—Avoiding direct contact with others who are sick
—Staying home if you are sick to prevent spreading the flu to others
—Washing your hands with soap and water to reduce the spread of the flu and other germs. If soap and water are not available, you can use an alcohol-based hand sanitizer.
—Covering your mouth and nose with a tissue when coughing or sneezing
—Avoid touching your eyes, nose and mouth. The flu is often spread by touching a surface that is contaminated and then touching your eyes, nose or mouth
—Encouraging your loved ones to get vaccinated
There are a number of common misconceptions about the flu vaccine. Let's take a look at some.
"The flu shot can give you the flu."
Flu shots have been designed so they do not cause the flu. Flu shots that are administered with a needle are currently made in one of two ways: With influenza (flu) viruses that have been killed, or with a single gene from the influenza virus, instead of the whole virus.
Both of these ways allow your body to safely produce an immune response to protect you from the flu without actually making you sick.
You may have a sore arm, a mild headache or other "flu-like" symptoms after getting your vaccine, which some people mistakenly think is the flu. However, most people get the vaccine with minimal to no side effects.
"My friend got a flu shot and still got sick. The flu shot doesn't work."
It is possible to be exposed to the flu before getting the vaccine or after, during the two-week period that it takes the body to develop immune protection. Most people develop flu within one to four days after being in contact with the virus. If exposed during these times, a person may get the flu.
Also, while the CDC and vaccine developers do their best to anticipate what types, or strains, of flu will be most common each year, there's always a chance an unexpected strain that wasn't in the vaccine becomes widespread.
"I got a flu shot last year. I don't need one this year."
The CDC recommends a flu shot every year even if the viruses that the vaccine protects against have not changed. Your body's immune protection from the flu vaccine decreases over time, so getting a vaccine each year is the best way to protect yourself from the flu.
Many people get sick from the flu each year. Older people in particular are at risk from the disease and its complications.
These days a lot of pharmacies offer no-waiting flu shots right in the store, and many insurance programs cover most or all of the cost. If you have questions, be sure to ask your pharmacist.
Carolyn Hill is a fourth-year Pharm.D student at VCU School of Pharmacy. She majored in biochemistry at the University of Virginia. Her areas of interest include internal medicine and critical care.
Note: Fifty Plus's parent publication, The Beacon, is sponsoring a free 50+Expo on Sunday, Sept. 22 at the Springfield Town Center in Springfield, VA. Please come and bring your friends. At that event, Giant Pharmacy will be providing the following vaccinations: flu (regular and high-dose versions); pneumonia, tetanus and shingles (the new Shingrix vaccine). Medicare and most insurances cover the flu and pneumonia shots; the others may require a co-pay, depending on your insurance. Please bring your Medicare and/or insurance card with you.
Also learn from our keynote speaker about Virginia's new regulations allowing for medical cannabis and CBD oil in appropriate cases. Click here for more information about the 50+Expo.