Health
Study aims to improve dementia diagnosis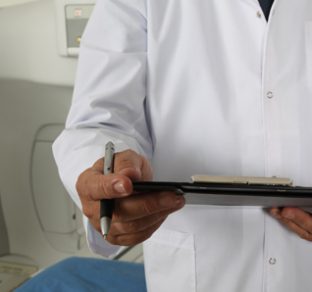 The earliest physiological indication of dementia is the clumping of amyloid protein fragments in the brain.
Usually, the brain breaks down amyloid and it gets eliminated from the body. But when it remains in sticky plaques, it can lead to decreased cognition and memory — hallmarks of Alzheimer's disease. Other aging and brain disorders may also involve a buildup of such plaques.
Diagnosis of Alzheimer's based on the presence of these plaques didn't used to be possible until autopsy. But today, researchers can inject a special dye containing radioactive tracers in one's arm, and can then view amyloid plaques in the brain using PET (positron emission tomography) scans.
These scans are helping researchers learn more about amyloid's role in Alzheimer's and how to diagnose the condition. But for individuals who just want to know where they stand, Medicare and most health insurances do not pay for the $4,000 test.
The IDEAS study (Imaging Dementia — Evidence for Amyloid Scanning) will continue research into dementia using PET scans. The study is being done to determine if images from the scans can lead to better diagnosis and treatments, and hence whether Medicare should someday cover the cost of such scans.
Large national study
Nationally, 18,000 people are being recruited for the study. Locally, it is being conducted at three locations of Integrated Neurology Services — in Alexandria, Lorton and Falls Church, Va. — as well as at several other sites in Maryland and Washington, D.C.
"The point of the study is to see if doctors are assisted by the PET scan in their diagnosis and treatment plan so that insurance would start covering this diagnostic test. Currently it is on the market and approved by the FDA, but not covered by insurance," said Lindsay Wenger, clinical research coordinator with Integrated Neurology Services.
While the study does not offer compensation, the cost of the PET scan for Medicare recipients will be covered, except for the copay of $250. However, many Medicare secondary insurance plans will cover the copay.
Taking part in the study
The study is seeking Medicare beneficiaries age 65 and older. They can fall into several categories of memory loss: Some will have ongoing memory problems or confusion for which their doctors have not found a cause for the symptoms.
Other participants may have a medical history and cognitive testing that supports a diagnosis of either dementia or mild cognitive impairment, but the cause is unclear. Another group have possible Alzheimer's disease, but the signs and symptoms are unusual.
In addition to one or two visits before the trial to perform lab work and an MRI, there will be four study visits. The first visit, once enrolled in the study, includes an assessment by the doctor and scheduling of the PET scan within 30 days.
The scan is done at a Washington-area radiology facility, such as the Metro Region PET Center in Annandale, Va., or Virginia Hospital Center in Arlington.
After the PET scan, participants return to Integrated Neurology to discuss the results and any recommended treatment changes. The final visit is three months after the scan for an assessment.
Those in the study need to consent to have their health information monitored by Medicare for three years, as the agency examines whether getting the right diagnosis keeps other costs, such as prescriptions and ER visits, down.
Participants also have the option to let the American College of Radiology Imaging Network have an anonymous copy of their PET scan for further research.
For more information, or to volunteer to participate at an Integrated Neurology Services location, call (703) 313-9111.
For a complete list of sites where the study is taking place and to learn more, call (215) 574-3156 or see www.ideas-study.org.