Health
Studying a new way to stop arthritis pain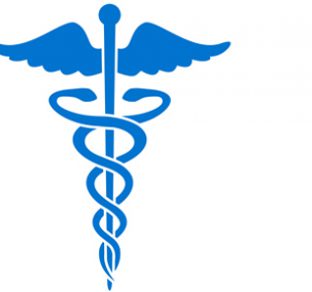 As many arthritis sufferers know, the loss of cartilage that coats the ends of our bones can cause excruciating joint pain.
Many patients turn to pain medication, such as non-steroidal anti-inflammatory drugs (NSAIDs) like Motrin and Celebrex. Unfortunately, NSAIDs can contribute to renal failure and gastrointestinal bleeding.
Some try injections that help lubricate the joint, which help some, but not all, people.
Now doctors are studying a new type of injection intended to reduce inflammation surrounding the joint by stopping the growth of new blood vessels that form as the joint is damaged by arthritis. And that can help stop the arthritis pain — at least temporarily.
The Vascular Institute of Virginia, located in Woodbridge, is studying an injection procedure called genicular artery embolization to reduce pain due to osteoarthritis in the knee. Unlike other arthritis injections made directly into a joint, this procedure injects tiny particles the width of a hair through an artery in the groin to shut down blood vessels surrounding the knee.
"This doesn't cure arthritis, but what it does is break the cycle of inflammation. With that, comes pain relief," said Dr. Rachel Piechowiak, who is one of the doctors leading the study at the Vascular Institute. "People have had a great response."
While this type of embolization is approved to treat uterine fibroids, enlarged prostate, liver tumors and other cancers, as well as gastrointestinal bleeding, it is not yet approved by the Food and Drug Administration for treating arthritis.
Doctors using the procedure in Brazil and Japan have had success with embolization for arthritis, Piechowiak said. It is also being studied at the University of North Carolina, Chapel Hill.
The Vascular Institute is looking for volunteers with knee arthritis to take part in the study in Virginia. They must be at least 40 years old and have moderate to severe knee pain.
They must have tried at least three months of treatment, such as anti-inflammatory drugs, physical therapy, muscle strengthening, or injections into the joint, without getting much relief. However, they cannot have had knee surgery.
Participants cannot have a current leg infection, life expectancy less than six months, rheumatoid or infectious arthritis, or a severe allergy to iodine, which is used in the injection. They also cannot have a blood clotting disorder or renal dysfunction within the last 30 days.
"This study is for in-between people who have a fair amount of pain, but are not ready to have surgery," Piechowiak said.
Those interested in the study will be screened at the Vascular Institute. Those who meet the criteria will get the injection and have a follow-up visit the next day.
They will then return for evaluation in one, three and six months. An MRI of the knee will be done at the one-month visit.
During the study, participants will have just one injection, which can keep pain at bay for a year or more, Piechowiak said.
The study does not offer compensation, but the embolization and all follow-up tests are free of charge.
For more information, or to volunteer, call Julie Orlando, patient coordinator, at (703) 763-5224.