Health
Studying if fasting protects your brain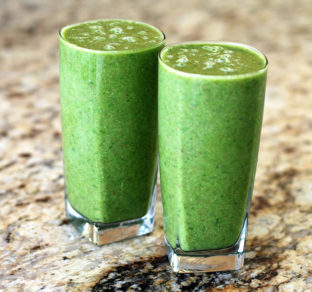 The equation to lose weight is simple: Burn more calories than you take in each day.
But a popular recent diet trend goes beyond this, promoting fasting two days a week to not just lose weight but gain other benefits, like less inflammation and insulin resistance.
Doctors with the National Institute of Aging in Baltimore are conducting a study to see if this intermittent fasting may also be beneficial to the brain.
These researchers are now seeking overweight or obese people ages 55 to 70 to join a study in which half the participants will drink only two shakes two days a week, eating a healthy diet the rest of the time.
Why might drastically restricting calories like this help the brain? NIA's Dr. Dimitrios Kapogiannis, the study's principal investigator, said that once the body has no food to break down for energy, it begins to break down proteins in the body, some of which may be abnormal.
"If we eat constantly, we block the process of metabolism of breaking down proteins that may be abnormal. And that is not healthy," he said.
When the body does not get nutrients from outside, it breaks down fat and generates what are called ketone bodies. These are an alternative fuel for the brain, rather than glucose (which is what the body produces when digesting food).
It takes about 12 hours without food for this to happen. And it may be helpful in the prevention of dementia, Kapogiannis said.
When we don't eat, "the body kind of holds its own and waits patiently with the hope that nutrients will come in. But at 12 hours it kind of gives up, and says it will now break down lipid stores and start producing ketones.
"Ketones are exactly what we want the brain to be fed on because they are neuroprotective. We think that this is something that has potential for preventing damaging processes that ultimately lead to Alzheimer's disease."
Kapogiannis also says that ketones may even be helpful once someone already has dementia.
Little study has been done in this area in middle-age adults, although about 24 people have already taken part in the fasting study now underway.
Volunteers sought
To qualify for the study, participants must be between the ages of 55 and 70 and have a BMI over 27, putting them in the overweight or obese range. They cannot have diabetes or severe neurological issues, such as a brain tumor, stroke or seizures.
During the 11-week study, participants will visit Harbor Hospital in Baltimore six times. At the beginning and end of the study, they will have a number of tests, including an MRI of the brain and a lumbar puncture (spinal tap) to measure chemicals in the brain. They will also have glucose tolerance and memory tests.
Participants will be randomly divided into two groups. Both groups will get a two-hour education session on healthy eating habits, and guidelines for what the study calls a Healthy Living diet.
One group will eat the diet each day for eight weeks. The other group will eat the diet for six days a week and choose two days each week to consume only two nutritional shakes, for a total of 460 calories on those days.
From those who have already completed the study, Kapogiannis said he's found that during the first two weeks or so they have some difficulty making it through the fast days.
"Later on, from three to four weeks, something seems to switch, and they look forward to these days. They don't find it hard. Overall they feel more focused and have more clarity on these days. They feel better and brighter," he said.
In addition to the visits at the beginning and end of the study, participants will make four more office visits, and have weekly phone calls with the study coordinators for support.
Compensation is offered for completing the study. For more information, or to volunteer, call (410) 350-3941 or email NIAStudiesRecruitment@mail.nih.gov and mention NIA Study #15-AG-0123.