Health
Take steps to avoid heat-related illnesses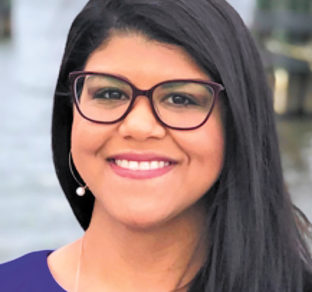 Q: Temperatures exceed 90 degrees Fahrenheit for much of the summer season in Virginia. How do I keep myself safe during these summer months?
A: Climbing temperatures coupled with high humidity can pose health risks to many people. 
Older adults in the community are at an increased risk for heat-related illness due to age-related changes in skin thickness, a decrease in sweat production, and the potential for exacerbating health conditions. Some health conditions of particular concern include heart, lung or kidney disease and high blood pressure.
Heat-related illness is a collective term that includes heat stroke, heat edema (or swelling), heat syncope or dizziness, heat cramps and heat exhaustion. 
Heat stroke is the most severe; a person who is experiencing a heat stroke should call 911 and seek medical attention immediately. Symptoms of heat stroke may include:
• Dry or flushed skin
• Racing pulse
• Lack of sweating
In more serious cases, a person may exhibit behavior changes or confusion and could suddenly lose consciousness. 
Other heat-related illnesses are not immediately life threatening; however, if left untreated, they can pose serious health risks. 
If you or someone you know is exposed to high temperatures and humidity during this season and notice leg swelling, excessive sweating, nausea and vomiting, muscle cramping, extreme thirst, fatigue or dizziness, they are likely experiencing some form of heat sickness. 
Seeking shelter from the heat is the first step to staying safe from heat sickness. Other treatments for these conditions include cooling the body with cool showers and cool compresses on the neck, armpits and groin area.
The symptoms and risks of heat-related illness can be prevented with several easy-to-follow tips:
Drink every hour. Because dehydration is common with these high temperatures, adequate fluid intake is most important. Even when indoors, increasing water consumption on days with temperature and humidity alerts may help prevent heat-related health issues. It is recommended to set a goal to drink something every hour rather than waiting until you feel thirsty. 
Avoid your stove. Cooking with a stove or oven significantly increases temperatures inside the home and can make it difficult for air-conditioning units and fans to keep up. Preparing foods ahead of time or eating cold meals decreases the use of these appliances and reduces heat in homes. 
Easy does it. Exercise and other strenuous activity should be avoided between the hours of 10 a.m. and 4 p.m., as this is the hottest period of the day. And when engaging in these activities, wearing loose, light-colored clothing made of cotton is cooler and will make these activities more manageable. 
If you have any questions about heat-related illnesses, talk with your medical provider or local community pharmacist.
Katie Jones is a fourth-year Pharm.D. student at VCU School of Pharmacy. She studied biology and minored in chemistry at Virginia Commonwealth University. After graduation, she hopes to pursue a career in geriatric pharmacy.