Health
Vaccine study focuses on C. diff bacteria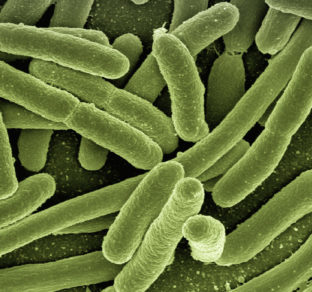 The bacteria Clostridium difficile (C. diff for short) exists throughout the environment, and can often be found inside people's intestines.
While it frequently causes no or few symptoms, it can cause a range of intestinal woes, including frequent diarrhea, inflammation of the colon, fever, nausea and abdominal pain. In severe cases, it can be life-threatening.
Those most at risk of getting sick due to C. diff are older adults, those who are taking antibiotics, and people being treated in a healthcare facility.
The latter are at risk because the bacteria's spores can survive outside of the body for months, lingering on surfaces and resisting cleaning. As a result, they are frequently found in doctor's offices and hospitals, and patients can become infected by touching surfaces that are contaminated or by coming into contact with healthcare workers or patients who have the bacteria or spores on their hands.
Antibiotics' role
"Antibiotic use is the most common cause of developing C. diff.  Although antibiotics are prescribed to fight an infection, antibiotics decrease the amount of 'good bacteria' in the intestinal tract. This creates an environment where a decrease in the good bacteria gets 'overrun' with C. diff," said Steve Poretz, a registered nurse with Clinical Alliance for Research & Education — Infectious Diseases (CARE ID), which is helping test a new vaccine to prevent the infection.
"Despite excellent infection prevention hygiene in the hospital setting, it is very challenging to prevent the transmission between patients," Poretz continued. "Patients also can develop C. diff by taking oral antibiotics in the outpatient setting from managing a simple sinus infection," he said.
In addition, "C. diff has become increasingly challenging to treat due to more severe strains and resistance.  Prevention is always better than having to treat," he said.
CARE ID is now looking for patients to join the CLOVER (Clostridium Difficile Vaccine Efficacy Trial) that may help decrease the chance of getting sick due to C. diff. Since the bacteria is found most often in healthcare settings, people who have been hospitalized more than two nights over the last year, made more than two visits to the ER in the last year, or have had at least 10 outpatient doctor visits in the last year qualify to participate, although other patients may also qualify.
"The main qualifying criteria for our patients is any use of antibiotics within the last 12 weeks prior to enrollment. They can be currently taking antibiotics and still enroll," Poretz said.
Participants must be 60 or older and not have had a previous infection with C. diff. They also cannot have had a transfusion of blood products or immunoglobulins in the last six months, have cancer, end-stage renal disease, or be taking drugs that suppress the immune system.
Taking part in the study
Those in the study will be randomly divided into two groups. One group will get the C. diff vaccine, while the others will get a sham vaccine with an inactive ingredient. Participants will get three doses of the vaccine. They may also have a physical exam, urine tests and submit stool samples.
Participation in the study lasts between 18 and 42 months. Participants will make five office visits within the first seven months.
During the study, they will be given an electronic diary and asked to record any symptoms they might be having. They will also receive periodic contact from the study team, including regular electronic reminders about participation, as well as routine telephone calls after 12 months and at the end of the study.
"This is a phase III trial, so it is the last phase to determine if the vaccine is effective. The previous phases have not revealed significant side effects to the vaccine. In our participants, we have not seen patients report fever, redness or systemic side effects after receiving the vaccine," Poretz said.
Participants receive a $50 check at each completed visit. There are a total of six visits.
For more information, call (703) 560-4821 or see www.clovertrial.com.