Health
Volunteer for a home-based sleep study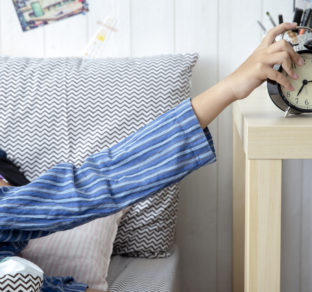 Photo by notecocktail915705 via Vecteezy
If you have trouble falling asleep or staying asleep, you know how difficult it can be to feel alert the following day. How well we sleep at night affects how we think, feel and act during the day.
Now researchers at the University of Maryland School of Medicine are launching a new study for older adults with or without sleep disorders — and no in-person visits are required.
"It's an exciting study because we are applying a new, smartphone-based approach to measure daytime function in participants' homes and daily lives," said Dr. Emerson Wickwire, director of the Insomnia Program at the University of Maryland Medical Center Midtown Campus and associate professor of medicine at the University of Maryland School of Medicine.
"The long-term goal of this project is to advance understanding and improve quality of life through improved sleep, especially as we age," Wickwire said in an email.
"Improving sleep is one potential avenue to maintain brain health as we age. Volunteering for this study is one important way to participate in that scientific process. And, our research team is highly experienced and fun to work with," he added.
How the study works
Adults 60 to 85 years old are welcome to participate in this remote study. Those without sleep problems are invited as well as those with sleep problems such as insomnia or obstructive sleep apnea.
The study takes several weeks. Researchers will conduct assessments over the phone and by mobile app.
Once enrolled, participants will be mailed a Fitbit-like device to wear on their wrists. Then they'll receive training to use the wristband and answer questions on a related mobile app. Compensation will be provided.
"Our goal is for volunteers to have a seamless, rewarding experience as participants in this study," Wickwire said. "Study staff are available throughout the study to answer questions and provide support."
For more information, call the study team at (410) 706-1483 or email emastudy@som.umaryland.edu.