Arts
Actor has world premiere as playwright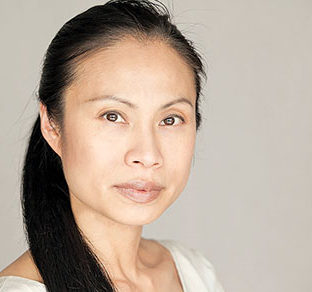 Local actor Tuyet Thi Pham, whose family fled Vietnam in 1975, has appeared in more than 50 productions. This fall, her first full-length play, Dinner and Cake, will debut at the Everyman Theatre. Her immigrant family emphasized optimism.
One winter day on a college campus in the Midwest, Tuyet Thi Pham fell in love with theater. The first show she ever saw, Angels in America, would set the stage for the rest of her life.
To her amazement, despite the freezing weather, throngs of people were protesting the production. She was astonished that a show could produce such a public reaction.
Eight hours later, following the two-part play, Pham emerged from the theater enlightened and awed by the immersive experience of live storytelling.
Although she had been on track to go into healthcare like her accomplished siblings, Pham now saw theater as a new way to connect with the world.
In the years since that night, Pham became an actor of stage, television and film — as well as a director, teacher and activist. In the Baltimore and D.C. areas alone, Pham has appeared in more than 50 productions, at venues including Centerstage, Arena Stage and the Kennedy Center.
For her work in the Spooky Action Theater's The Room at the Top of the Stairs, she received a Helen Hayes Acting Award in 2019.
Moved to write by pandemic
Pham's first full-length production as a playwright, Dinner and Cake, will have its world premiere in September at the Everyman Theatre.
Pham, however, is a reluctant writer. "Language is hard and writing is painful," she admitted in a recent interview with the Beacon.
"Writing is more vulnerable than acting. It forces you to strip down to essentials with nowhere to hide."
Pham wrote the work during the pandemic. An introvert who missed the collaboration of performing, a communicator with no innate desire to write, Pham spent three solitary weeks on the couch with M&Ms and existential dread.
It was this crisis of conscience that finally pushed her to create her first full-length play — which she promptly put in a drawer. Due to what seemed the insurmountable barrier of it being mostly written in Vietnamese, Pham thought it was unproducible.
But with good timing, luck and the eyes of some good friends and colleagues, she brought the work to light in a workshop this past March.
Based on life experiences
Based on a real-life event, the play ties together many threads of Pham's life.
The prequel to her story as an artist began in Vietnam. When Pham was a child, her family escaped the fall of Saigon in 1975, landing in Omaha, Nebraska.
Sponsors helped bridge a potentially alienating transition, and the family of 12 proved remarkably resilient and adaptable.
Pham describes her parents as "stoic and heroic," and she deftly carries on that sense of humility and strength with a wry sense of self-deprecation: "I think of myself as failing upwards."
Pham feels her immigrant story is relatable to most Americans whose ancestors journeyed far and lived "quiet lives in the middle of society balancing their culture with assimilation," she said.
In person, Pham displays a unique combination of being both buoyant and practical. Life can be hard, but she is not prone to despair.
Her family often recommended being "Tigger versus Eeyore," she said, referring to A. A. Milnes's optimistic stuffed tiger and perpetually gloomy donkey in the Winnie the Pooh series.
Her passion is tempered, however, by a lack of ego and an ability to stop and really listen to others.
This is what her character is forced to do in Dinner and Cake. As the translator between two sets of in-laws who really don't like each other — one American and one Vietnamese — she must deftly merge being an honest broker and a goodwill ambassador.
"Of course, in a perfect world, all would not matter. Cultural exchange would be about harmony instead of power. It would be about what is being offered instead of what is being taken," she said.
Unique style
Friends remark that Pham is "age ambiguous." Perhaps the lack of an exact birth date, lost in the chaos of mid-century Vietnam, helps her remain unlimited by the usual constraints.
Pham's creative pursuits are balanced by a sense of discipline developed from years of competitive gymnastics, dance and martial arts.
She believes that movement is a language all its own, one that anyone can learn. In her performances, she emphasizes the eloquence of body language and the importance of silent moments.
This month, as she embarks on rehearsals for Dinner and Cake, directed by Paige Hernandez, Pham tempers her anticipation of the play's opening by remembering a quote from theater legend Peter Brooks: "The goal of the first day of rehearsal is to get to the next one."
Although Pham is focused on the new play, she keeps in mind the spirit she carries forward in her life and work: "Beyond what you say, life is what you do," she said, "how you serve others and how much you cared."
The world premiere of Dinner and Cake by Tuyet Thi Pham will be at the Everyman Theatre, 315 W. Fayette St., Baltimore.
Previews are September 6 to 8. Then it runs Wednesday through Sunday evenings, with matinees on Saturday, Sunday and some Wednesdays, through October 2. For tickets ($29 to $63, depending on performance and seat), go to everymantheatre.org or call the box office at (410) 752-2208.