Arts
Colorful books to give this holiday season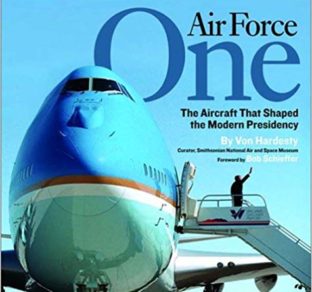 The Bibliophile
Thoughtfulness in selecting gifts is a sign of a sensitive and attentive friend. Consider the recipient's interests when choosing a book. You'll be thanked profusely for matching your gift with the proper reader.
Mona Lisa in Camelot: How Jacqueline Kennedy & Da Vinci's Masterpiece Charmed & Captivated a Nation, by Margaret Leslie Davis, 274 pages, three 16-page inserts of photographs, White House Historical Association, 9 x 1 x 6 inches, hardcover, second edition, 2018
The loan of the "Mona Lisa" from the Louvre for display at the National Gallery of Art and New York's Metropolitan Museum of Art in 1963 is the subject of this magnificent book. Two million Americans braved long lines for a few seconds' glimpse at the masterpiece.
The aura of the New Frontier and the tenor of the times are brought back to life in vivid detail by Davis, who has incorporated new research in this second edition.
Mona Lisa in Camelot includes a reproduction of the brochure that accompanied the exhibition. See the glamorous President and First Lady elegantly attired at White House State Dinners. Explore the history and provenance of the woman with the beguiling smile. Read about the tension and concern lest "Mona Lisa" be harmed en route, and the extraordinary measures taken to protect her.
A reminder of the shining days of Camelot, this book makes a thoughtful gift for anyone with an appreciation of history, the arts or the White House.
The book may be purchased on the WHAA website shop.whitehousehistory.org. Proceeds are returned to the publications program and used to acquire furnishings and memorabilia for the White House.
Gates of the Arctic National Park: Twelve Years of Wilderness Exploration, by Joe Wilkins, 328 pages, Brown Books Publishing Group, 11 x 0.8 x 8 inches, hardcover, 2018
Let veteran outdoorsman Joe Wilkins take you on a fantastic trip to the Arctic wilderness inside Gates of the Arctic National Park. Follow along as he hikes in the shadow of mountains through the Arrigetch Creek Valley, and as he observes the myriad wildlife and waterfalls, flowers and forests alongside the Noatak River.
Read about the treks and expeditions he's taken — alone and with companions — between 2005 and 2017 into this National Park situated within the Arctic Circle. It's inaccessible by road even during the summer thaw. Encounter along the trails bears and wolves, caribou and moose, Dall sheep and musk oxen.
For the adventurous, this book may plant a seed for future travels. Wilkins, a former volunteer backcountry patroller at the park, Vietnam combat veteran and retired college professor, has provided helpful information and practical advice for planning your trip.
Gates of the Arctic National Park brings the faraway into reach in a coffee-table book format that can be enjoyed again and again. For those who anticipate only a vicarious trip north, this book will be a cherished keepsake or treasured gift.
All net proceeds from the sale of the book will be donated to a veterans scholarship fund assisting students at the University of Illinois at Springfield.
Martha's Flowers: A Practical Guide to Growing, Gathering, and Enjoying, by Martha Stewart and Kevin Sharkey, 288 pages, over 200 color photographs, Clarkson Potter, 9.3 x 1 x 11.3 inches, hardcover, 2018
This coffee-table book with magnificent color photographs is a bouquet that never wilts. The advice is sensible while the presentation is lavish.
It's not your typical gardening guide, albeit the advice is practical as the title suggests. Rather Martha's Flowers is a visually arresting folio of beautiful gardens as well as floral arrangements in distinctive vases, vessels and containers.
Six chapters each are devoted to flowers of spring and summer and two chapters on early autumn varieties. Stewart begins each section with a personal essay followed by specific, detailed instructions on growing and arranging the blooms, concluding with a Q & A with Kevin Sharkey (executive director of design of Martha Stewart Living) on the best ways to display cut flowers in your home.
Tips from professional florists are shared. Learn which flowers are deer-resistant. Read about a simpler technique to plant bulbs en masse.
Stewart and Sharkey have found inspiration in her gardens that they have collaborated in planning and cultivating. Any gardener will surely appreciate this eye-catching resource.
If your idea of romance is a gift of fresh flowers delivered to your loved one each day, this book could well serve as a practical alternative.
Air Force One: The Aircraft of the Modern U.S. Presidency, by Robert F. Dorr and Nicholas A. Veronico, 160 pages, 180 photographs, Motorbooks, 9.5 x 0.8 x 11.2 inches, hardcover, revised edition, 2018
Sixty-five years of presidential aircraft are celebrated in this wonderful large format book. It is the story of military and aviation history as told through the aircraft that have served the President.
Air Force One is loaded with iconic photographs (most of them in color and 35 full page in size), technical data, minutiae and trivia, anecdotes and reminiscences.
Portraits of presidents boarding, deplaning and in flight are complemented by photographs of the cockpit, the lush interior and details of the defensive capabilities protecting the president in case of attack. Inside stories of the personalities and inflight habits of our presidents are retold by the crew.
Appendices detail the succession of presidential aircraft and their disposition, including final destinations in museums across the country. Read the inside story of the next plane that will join the ranks. Climb on board; meet your crew, aircraft historian Robert Dorr and writer Nicholas Veronico.
Passengers are guaranteed to enjoy the flight of fancy as they take the ultimate luxury ride while learning about decades of air transportation at its finest. As you deplane, take note of the list of suggested reading with which to pursue your enthusiasm on terra firma.