Arts
Cookbooks help when company's coming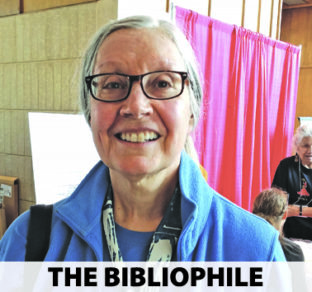 It's the season to return to the warmth of hearth and home. Expand your culinary skills and delight your family and company with new and enticing dishes, courtesy of the many marvelous recipes in these books.
Christopher Kimball's Milk Street: The New Home Cooking, by Christopher Kimball with Matthew Card, J.M. Hirsch, Michelle Locke and Jennifer Baldino Cox, 336 pages, Little, Brown and Company, 8.8 x 1.1 x 11 inches, hardcover, 2017
Boston cooking school founder and TV cooking show host Christopher Kimball has compiled sophisticated meals that can be easily prepared by the home cook.
The 125 recipes in the book are divided by category. Prep time and cooking time, as well as number of servings, are listed at the top of each recipe. Opposite, you'll find a full-page color photograph of the completed dish.
An introductory chapter provides savvy advice on ingredients — all of which are available online if you cannot procure them locally. If you're ready to expand your culinary repertoire, this book will serve as a sure and steady guide to preparing the delicious foods of a myriad of cultures.
The Milk Street recipe for brown ale turkey with gravy is a sure hit. The 12- to 14-pound turkey is pan-roasted in brown ale, onions, garlic and fresh herbs. The stuffing is an easy-bake herb dressing. Pumpkin tart, detailed in the dessert section, and the accompanying honey-orange whipped cream will make your Thanksgiving meal a culinary smash.
How to Cook Everything Vegetarian: Simple Meatless Recipes for Great Food, Completely Revised Tenth Anniversary Edition, by Mark Bittman, photography by Burcu Avsar and Zach DeSart, illustrations by Alan Witschonke, 832 pages, Houghton Mifflin Harcourt, 8 x 1.7 x 9 inches, hardcover, second edition 2017
Renowned food writer Mark Bittman has composed a veritable bible of vegetarian recipes in this revised edition of his classic cookbook. Novice cooks will find much to appreciate. In addition to the streamlined, accessible recipes, hand-drawn illustrations accompany the step-by-step instructions.
The basics of cutting, measuring and cooking, as well as information on food safety and reheating foods, are thoughtfully included, as are tips on selecting, buying and storing produce.
Each recipe in How to Cook Everything Vegetarian includes the number of servings, prep time and some include variations and optional ingredients. There are no calorie counts, however.
Recipes are keyed to indicate if they are vegan, if there is an alternate vegan version of the same recipe, if the dish can be made either completely or partially in advance, and if it can be prepared in 30 minutes or less.
Full-page color photographs accompany many of the recipes. Bittman even pares down the more than one-thousand dishes in the book to an appendix that highlights one hundred essential recipes and 76 great appetizers.
How to Cook Vegetarian will become a treasured keepsake. Whether you're a vegetarian or vegan, are cooking for someone with those food preferences, or just want to learn how to prepare healthy food, this no-frills guide by a knowledgeable expert is a must.
Sweet: Desserts from London's Ottolenghi, by Yotam Ottolenghi and Helen Goh with Tara Wigley, 368 pages, Ten Speed Press hardcover, 2017
For the confident baker, the thought of being able to replicate pastry shop confections — guided by professional chefs in an easy-to-follow cookbook — is exhilarating.
The 110 recipes in Sweet are accompanied by full-page color photographs, precise instructions, tips on techniques, and advice on selecting ingredients. The maximum storage time in the freezer for preparatory stages and the number of days leftovers will stay fresh is usefully provided.
There is neither information on calories nor an index of recipes. However, the table of contents groups the recipes by category. Be sure to read the notes and glossary at the back before embarking on your baking adventure. Gluten-free and nut-free recipes are labelled.
Best-selling London-based cookbook author, restaurant owner and chef Yotam Ottolenghi and pastry chef Helen Goh are generous in their advice. "[B]ake and rebake the same recipe until you can read it like an old friend." Once you've mastered them, the desserts are bound to impress your guests.