Arts
Cookbooks to expand your holiday menu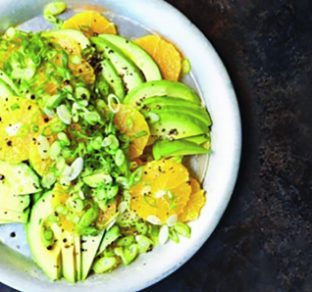 You may remember the Pillsbury jingle, "Nothing says lovin' like somethin' from the oven." When you open your front door, the aroma of home cooking envelopes your guests in a warm, welcoming embrace.
In time for Thanksgiving, these cookbooks make great resources for preparing your holiday meals. Whether you're feeding family and friends, or bringing a homemade offering to your host and hostess, these cookbooks are perfect references for preparing delicious dishes.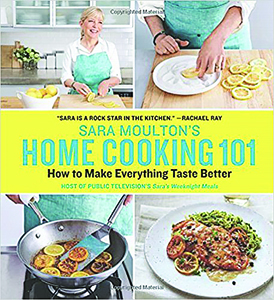 A wonderful resource for cooks and bakers, Home Cooking 101 contains tried-and-true recipes as well as imaginative concoctions all with easy-to-follow instructions.
Sara Moulton's Home Cooking 101: How to Make Everything Taste Better, 368 pages, Oxmoor House hardcover, 2016.
This cookbook, published last year, is where to find the perfect turkey recipe for Thanksgiving. Instructions include information about cooking times, how to thaw your frozen turkey, and preparation advice that should put every nervous novice at ease.
The popular author, columnist, and TV chef Sara Moulton, host of PBS's Sara's Weeknight Meals and former on-air food editor of ABC's Good Morning America, is the talented author. She imparts with precision the techniques she's amassed from years of experience.
Each recipe thoughtfully includes both prep time from start to finish, hands-on time, as well as number of servings. There's a chapter on vegetarian and vegan dishes and, in back, you'll find both a recipe index and a subject index.
The accompanying color photographs illustrate proper methods and show the finished recipes. The text is clear and concise. The page layouts make it easy to refer back to the recipes for timely pointers and pertinent reminders.
You'll learn how to shop for ingredients, stock your kitchen with the best equipment, prepare ahead of time, and use shortcuts that really work.
The cookbook is also a trove of new recipes for the accomplished cook. You'll learn tips for improving recipes by enhancing their flavors.
Included are favorite recipes of fourteen guest chefs. You'll be amazed at the variety of tastes and flavors you can master and introduce to your family and guests. This cookbook may very well become your favorite.
For the more health conscious, and for those watching their weight, salads are an excellent alternative to traditional high calorie holiday offerings. They are also easy to prepare.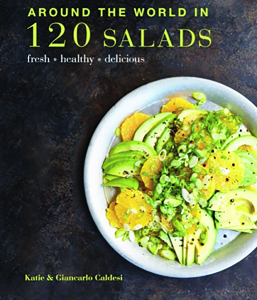 Salads need not be boring, bland or banal. Thanks to cooking school instructors and authors Katie and Giancarlo Caldesi of Around the World in 120 Salads, you'll find myriad selections of savory, scintillating and cosmopolitan salads from which to choose.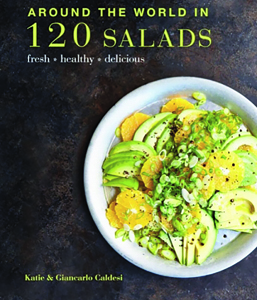 Around the World in 120 Salads: Fresh Healthy Delicious by Katie Caldesi and Giancarlo Caldesi, photography by Helen Cathcart, 208 pages, Kyle Books softcover, 2017.
This veritable encyclopedia of salads is well-written, detailed and comprehensive. It includes information on dips, dressings and presentation techniques in addition to preparation instructions.
The recipes will take you around the world to savor the specialties of faraway places such as Mexico, the Mediterranean, the Middle East, Vietnam and India. The color photographs bring the recipes to life.
Learn how to incorporate sweet and savory flavors, crunchy textures, and a variety of spices to make your salads unique and extraordinary. Each recipe is keyed to show whether it's compatible with vegan, vegetarian, gluten-free or dairy-free diets.
The salads included in the cookbook are raw and cooked, cold and warm, simple and elaborate. Recipes incorporate fish, chicken and meat as well as fruit, tofu, berries and beans. They run the gamut from classic to exotic.
Learn how to choose ingredients. Read advice on selecting the kind of salad to serve by taking into account the season, mealtime and occasion.
Serving healthy food to your family and guests shows them how much you care for their wellbeing. Including vegetarian dishes on your holiday table is the hallmark of a thoughtful host and gracious hostess.
Baking desserts can be daunting. So much can go awry, even with the best of intentions and ingredients. The food has to appeal to the eye as well as the palate.
Desserts La Belle: Soulful Sweets to Sing About by Patti LaBelle and Laura Randolph Lancaster, 272 pages, Grand Central Life & Style hardcover, 2017.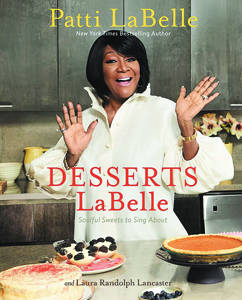 Simple, easy-to-follow instruction and tips on techniques make Desserts La Belle a go-to cookbook this holiday season. You don't need elaborate recipes to create mouth-watering classic desserts.
The confections included in this cookbook stretch to the limit the dessert category. In addition to cakes and pies, cookies and custards, cobblers and puddings, you'll find recipes for muffins and quick breads. The desserts in the book are plain and fancy. Alas, there is no information on calories per serving.
In addition to the wide ranging recipes and vivid color photographs, the cookbook includes chatty insights by Patti LaBelle about her personal life. Fans will enjoy reading the text that accompanies the recipes. The Godmother of Soul creates a heartfelt connection without ever uttering a note.