Arts
How to say farewell to a dear friend?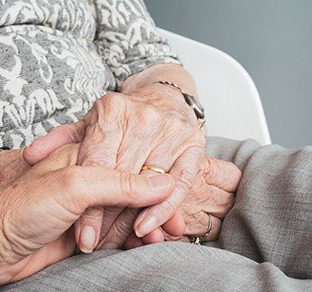 Friends die. No escaping that. Some die suddenly, but many do not. They linger.
So does this question: How do you say goodbye to a close friend without being maudlin, and without defeating the friend's sense of hope?
So it has gone over the last few months with a very dear amigo of four decades.
He has a form of brain cancer that is usually fatal within two years. He is just short of 80 — a nice long life, for sure. But not as long as many, and not as long as he or I would have liked.
My guy has now lasted for 11 months, post-diagnosis. His care has been effective, up to a point. But the pavement on his road is running out.
His wife says it's now just a matter of days, maybe hours. He's "resting comfortably," she says. We all know what that means. I dread her next message.
He and I have had a deep, uproarious, uplifting and thoughtful relationship. We've navigated all sorts of twists and turns — even welcomed those. He's one of those rare people one meets in life where no subject or comment is out of bounds.
We have discussed politics, football, space travel and professional intricacies with equal gusto. He is always sharp, crisp, eager. He gives great advice — and he takes it, too. So goes real friendship.
But for nearly the last year, his disease has become his entire focus — as it had to. Battling brain cancer takes energy and careful decisions — not to mention money.
When I visited him a few months ago, he seemed preoccupied and distracted. Not his usuals.
So today, as he rests comfortably, I am torn.
Do I call him and conduct some sort of Irish wake by phone, trying to jolly him out of a grim time? Do I write him a letter thanking him for being such a great friend? Or do I simply let him be, so he can curl up and die quietly, without fuss or fanfare?
Of course, I want to do what he would want. But what is that? To ask him would be to admit that this will probably be our last conversation. Am I prepared for that? Is he?
I've already written him three letters during this awful period. Chin up, man. Keep punching, boss. If anyone can beat this, big guy, it's you.
But I knew — and I suspect he also knew — that the tone of those letters was forced. The elephant in his room kept occupying more of the room. No letter could undo that.
During a phone call, I tried tapping into one of his obsessions. His favorite college football team has fallen on hard times. It lost two of its first three games. Was my friend somehow cursing them from his hospital bed? Was his misfortune now theirs?
"All I can do is root," he said, "for them and also for me."
Which is all I can do, too. I am not a doctor. I am not a soothsayer. I am not a religious figure who can summon God's grace. All I am is a fellow passenger on the planet.
But this morning, I realized that I am more than that. I am one of my friend's connections to the future.
I will remember him and honor his memory. I will tell his grandchildren what a great guy he was. I will use the lessons he taught me, and try to live through them as he always did.
Because I will survive him, he will survive.
Yet nature abhors a vacuum. So does this situation. I can't do nothing today.
So, I just wrote him another letter. He may never read it. But when I pop it in the mailbox 30 minutes from now, I hope he will somehow know what it contains.
"Dear Friend," I wrote. "How and when you die has very little to do with how you lived. I've seen how you live. I've been honored to share some of that life. You've enriched mine. For that, I owe you two things:
"One, a farewell toast of your favorite whiskey, which I will gulp as soon as you no longer can. And two, my thanks. Your ride has made mine far better than it might have been.
"Cheers, Bob."
Yes, I could call him. But writers write, so that's my drug of choice. Somehow, to set it down on paper summoned all the emotion that a phone call might not.
I know he'd understand.
Bob Levey is a national award-winning columnist.