Arts
Reaching and passing 100, a day at a time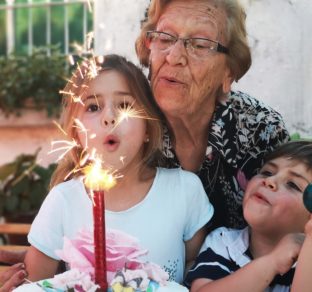 A cross-country plane ride is usually an excuse to secede from the world. Naps. Crossword puzzles. Novels that are so bad that you find the nearest trash can once you land.
But on a recent flight from California, I chanced upon a newspaper story that enthralled me.
It was about a woman who had just celebrated her 110th birthday. She thus belongs to a very exclusive club called supercentenarians.
According to the story, there are about 1,000 of these lucky ducks in the world (in a population of 7.8 billion). About 100 reside in the United States.
The duck I read about still has her marbles, her health, her money and (most important) her friends.
She lives in a retirement community, but she routinely connects with as many fellow residents as possible. The energy and mental stimulation she gets from them is what sustains her, she said.
Of course, many people of many ages draw sustenance from human interactions, but most don't live to see 90, much less 110.
So, what was the larger lesson here? As the flight attendant offered me coffee (no thanks) and the guy next to me offered me his magazine (no thanks again), I realized that the story of the 110-year-old woman was really the story of randomness.
She had surmounted many challenges in her super-long life. She grew up in Pittsburgh when that city was one of the most polluted on the planet.
She moved to Southern California in 1929, long before sunblock. She bore two children, which is never a picnic. She navigated famously dangerous Los Angeles traffic for decades without a fatal accident.
Did she eat a special diet all those years? No. Did she exercise religiously? No again. Did she consult with spiritual gurus? No, a third time.
And she was not one of those oldies who reach a milestone birthday and ascribe their long lives to multiple lovers, innumerable cigarettes and nightly shots of bourbon.
Our 110-year-old had lived a very steady life, with one spouse, one mortgage and nothing exotic in the food or drink department.
So, this woman had no secret, no special sauce to offer her fellow humans. She had played it one day at a time.
She had just been lucky. Randomly lucky.
As we bounced through the clouds (why are my flights always bumpy?), I read other stories in the newspaper. They were all about mastering the universe, in one way or another. Beating the stock market. Winning the Super Bowl. Getting elected president.
But here was a woman who had truly mastered the universe for 110 years — by listening to her friends, sharing in their joys and sorrows, and caring (via TV news) about what happens in the world. She was extraordinary because she was ordinary.
Yet, curiously, the Census Bureau will not confirm the status of supercentenarians, according to the newspaper story, because many of them cannot prove that they were born on a certain day.
Nor will the bureau reveal publicly who and where these people are. The bureau routinely protects the privacy of individuals, the story said.
To point one, I say: Let's not split hairs. If someone says they are 110, who are we (youngsters!) to doubt that? Even if they were born in a log cabin and are actually 109.7, isn't that great shakes?
I care less about an exact birthday than I do about the fact that a very old person is still alive and kicking.
As for the Census Bureau policy of not revealing who "supers" are, I can certainly understand that. Very old people do not need to be targeted by hucksters or phony salesmen. They deserve to be surrounded by adoring great-grandchildren.
But maybe the bureau could ask supercentenarians for permission to publicize their stories? Think of how inspiring this could be.
And (if we really want to think big), can you imagine a mass birthday party for all 100 or so American supercentenarians? The "Today" show would go crazy.
But let's not miss the major message here. There is no single, fail-safe way to live to be 110.
We can jog each morning, lift weights relentlessly and never eat more than 400 calories at any meal. No guarantee of a long life.
We can also gorge on potato chips and exercise only by getting out of a chair. No guarantee of a shorter life.
To reach 110 is truly wonderful. Happy birthday to all who have done it. The rest of us can and should keep flipping a coin.
Bob Levey is a national award-winning columnist.