Arts
Series sparks thought and conversation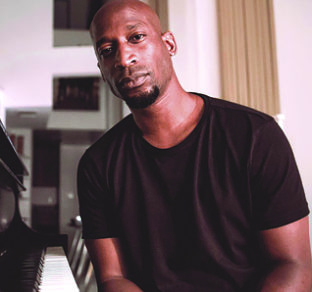 Musician and hip hop producer Wendel Patrick is among featured speakers in the new Great Talk Maryland series.
The newly founded Great Talk Maryland Series is hoping to bring people together throughout the state to discuss issues that matter to Marylanders and spark our curiosity.
"Good old talk is still the ultimate art form and social engine that people crave," said Great Talk President Eve Vogelstein. "The Great Talk Series will provide Maryland with a live forum to voice and exchange ideas with the best brains and talent around, and with one another in live conversation."
The fledgling nonprofit kicked off in early December with a talk featuring National Security Agency whistleblower Thomas Drake.
"Our goal is to promote conversation with a purpose," added Vogelstein. "Each of the Great Talks features distinguished speakers who address relevant issues in the arts, culture, the humanities, science, social concerns and other topics. [Talks are] held at a wide range of venues in Maryland."
Partners include a variety of private and public institutions, including the Chesapeake Arts Center, the Maryland Institute College of Art, Maryland Public Television, Maryland Science Center, Morgan State University, and Radisson Hotel Cross Keys.
The series differs from other speaker series in that the talks are not offered through a religious institution or a school, but are open to the broader community, reaching out to people from many different backgrounds and interests.
"Our goal is to make these talks available to people who would not normally have the opportunity to hear from such accomplished speakers," said Vogelstein. "We also wanted to make these talks affordable, and we are hoping to inspire many residents of our community to think and learn about their community and the world around them."
Upcoming programs in the series are:
January 9, 7 p.m.
"We the People: A Crisis of Identity," moderated by Noah Bierman, LA Times White House reporter. The panel includes Lawrence Jackson, Bloomberg Distinguished Professor of English and History at Johns Hopkins University; Kathleen Matthews, Maryland Democratic Party Chair; Ernesto Castañeda, social scientist and professor at American University; and Josh Grundleger, lead analyst at Moody's and regional coordinator for National Review Institute. This event will be held at the studios of Maryland Public Television.
March 20, 7 p.m.
"Star Trek Technology, Innovations, and Ideas — For Real," moderated by Sherri Braxton-Lieber, director of instructional technology at UMBC. The panel consists of Dr. Robert Armiger, Johns Hopkins University Applied Physics Laboratory engineer; Joel D. Green, NASA Space Science Institute project scientist; Harris L. Edge, Aberdeen Proving Ground Army Research Lab director; and Tina C. Williams, TCecure security and intelligence expert. The conversation takes place at Friends School of Baltimore.
April 24, 7 p.m.
"Truths, Myths and Breakthroughs in Medical and Cancer Research," moderated by Dan Vergano, BuzzFeed reporter and science writer, with two panelists: Dr. Bert Vogelstein, cancer genomics pioneer, and Elisabeth Rosenthal, medical reporter and author. The talk will be held at the Maryland Science Center.
June 5, 7 p.m.
"Into Music: The Lines, the Heat, the Business" will close the inaugural season at Morgan State University. WYPR radio producer Aaron Henkin will moderate the panel featuring Wendel Patrick, musician and hip hop producer; Dave Hill, musician, radio host, author and comedian; and Susan Zhang, classical pianist and founder of the Concert Truck.
Tickets are $25 for individual talks or $85 for the series subscription. More information is available at (443) 59-TALKS (443-598-2557); greattalkseries@gmail.com, http://greattalk.org, or https://www.facebook.com/GreatTalkSeries.